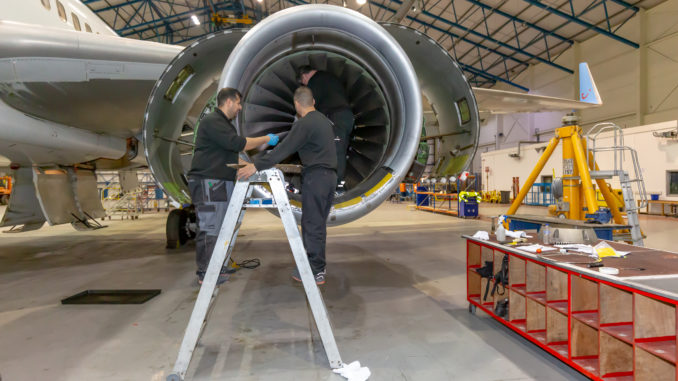 St Athan based MRO, Caerdav has launched its 2021 Apprenticeship Scheme for Aircraft Maintenance.
Together with Coleg Y Cymoedd, the candidates will embark on an apprenticeship that will see them become Aircraft Maintenence Technicians.
The Level 3 Aircraft Maintenance Apprenticeship Programme is a three-year course that combines college study and actual work experience at Caerdav's modern MRO facility at St. Athan in the Vale of Glamorgan.
Joachim Jones, Group CEO at Caerdav, says: "Investing in the future has never been so important; we are excited to offer the next generation of aircraft technicians an entry point into our challenging and rewarding industry.
"Coleg Y Cymoedd has a proven track record in delivering the Level 3 apprenticeship programme with other global aviation organisations, and we look forward to working closely with them to develop a world-class apprenticeship initiative of our own."
Caerdav is seeking to recruit 10 apprentices for the program and applications will open in January 2021 with the course starting the following September.
To find out more information about the course you should contact Caerdav's HR department at HRadmin@caerdav.com