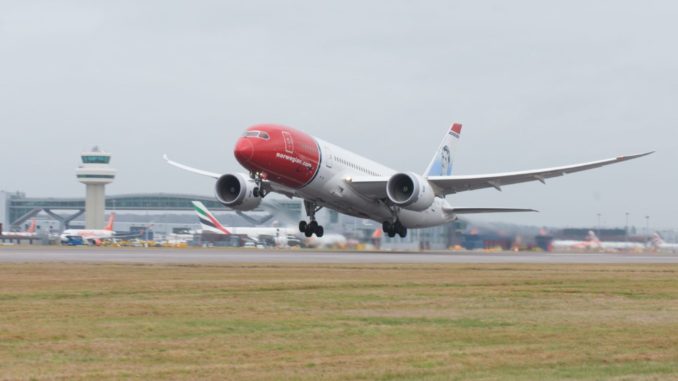 Low-cost carrier Norwegian.com has reported strong passenger traffic and revenue numbers for September in its latest financial releases.
The airline says it flew 3.3 million people in September which is an increase of 2% with an average load factor of 90%.
The growth comes as the airline works through its plan to turn the fortunes of the airline around and move into profitability.
Bondholders recently voted to extend a set of bonds to help the airline do this.
Acting CEO and CFO of Norwegian, Geir Karlsen said: "As we are moving from growth to profitability, I am pleased that our unit revenue continued to increase for the sixth consecutive month and that passenger demand has been stable and solid. Norwegian's operational performance continues to improve, and we are on track to reach the targeted cost-reductions of two billion NOK in 2019"
Like many airlines Norwegian has been hit by the grounding of the Boeing 737 Max aircraft meaning it has had to lease in aircraft on an ad-hoc basis. Something that has hurt the revenue of the airline.
Mr Karlsen added: "The outlook going forward is promising, and for the upcoming winter season, we have adjusted our route portfolio and capacity to ensure that we are well positioned to meet the actual demand,"
In the UK Norwegian operates from London Gatwick, Manchester and Edinburgh to destinations across Europe, North & South America and Asia.