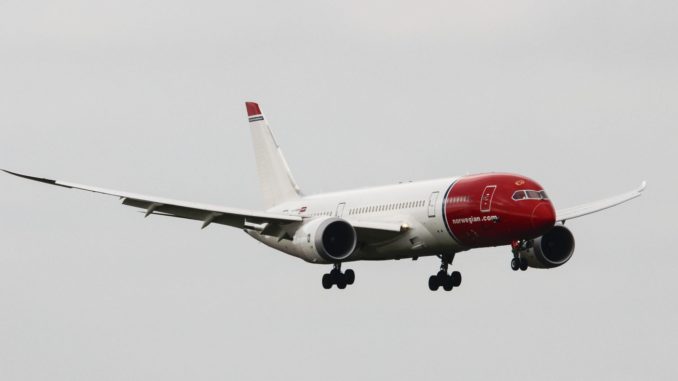 Norwegian is set to increase its flight cancellations from 3000 to 4000 following the banning of travel between mainland Europe and the United States because of the Coronavirus (COVID-19) pandemic.
The move was announced by US President Trump yesterday and affects travel from countries in mainland Europe but excludes the United Kingdom.
The move will mean around 40% of Norwegian's long-haul flights will be cut in particular flights between the US and Amsterdam, Madrid, Oslo, Stockholm and Paris.
Jacob Schram, CEO of Norwegian said: "This is an unprecedented situation and our main priority continues to be the care and safety of our customers and colleagues. The new restrictions imposed further pressure on an already difficult situation. We urge international governments to act now to ensure that the aviation industry can protect jobs and continue to be a vital part of the global economic recovery."
The airline says it will also be laying off around 50% of its employees on a temporary basis and the cuts will be across all areas of the company from admin to operations.
The changes come just days after the struggling low-cost airline announced it was cutting 3000 flights and could seriously affect the airline's recovery program.
Some sources close to the airline have suggested Norwegian has enough spare resources to weather a month of disruption but a longer period could be a serious risk to the airlines future.
Norwegian isn't alone, major airlines across the world including Korean Air have said the downturn in flights could jeopardise their futures.