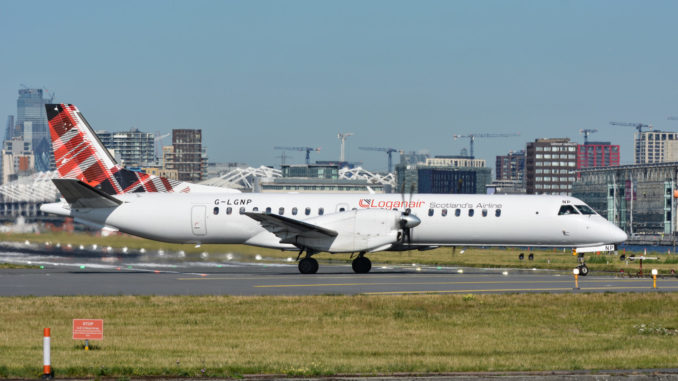 Like most other airlines, Loganair (LM/LOG) has announced a raft of reductions following a drop off in bookings during the Coronavirus outbreak.
Loganair says that it has a seen a 15-20% drop off in bookings as the severity of the outbreak increased.
Loganair now plans to cut flights by around 20%, equivalent to about 1400 flights, during April and May.
Loganair chief executive Jonathan Hinkles said: "We have seen a marked drop in forward bookings in recent days as the effects of the coronavirus on the travelling public's confidence has worsened. 
"The trend is visible throughout the Loganair network, and there are no signs of the hoped-for "staycation" effect with people remaining in the UK for future planned holidays instead of travelling overseas.
"The effect at present appears to be short-term and is primarily hitting bookings for the remainder of March and through April and May. 
"We have already taken action to remove around 10% of our planned flights in April and May, amounting to about 700 flights in all, but with a greater deterioration in bookings since those decisions were taken last week, we are now about to embark on a further round of schedule reductions and I am expecting that a further 10% of flights will be cancelled for April and May.  We will work to provide as much notice as possible to customers when flight cancellations are made, and an alternative or a refund offered."
Mr Hinkles also tried to reassure islanders and made it clear that no Island community that is served by a Loganair route would be left without an air link.
He also added that none of the reductions are related to the airline's recent expansion in the wake of the Flybe collapse.