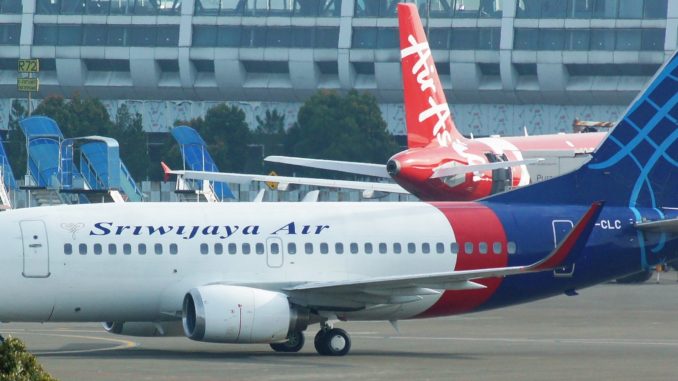 Indonesian Air Chief Marshal Hadi Tjahjanto has said there are no signs of survivors in the crash of Sriwijaya Air Flight 182 which happened on Saturday.
The aircraft crashed just minutes after take-off from Jakarta airport after falling from 10,000ft in less than a minute.
Search and Rescue teams have now located parts of the aircraft including one of its engines and parts of the fuselage underwater.
Personal effects have also been pulled from the sea.
Authorities also confirmed there were 56 passengers and 6 crew onboard.
The search now begins to recover the cockpit voice recorder (CVR) and Flight Data Recorder (FDR), known as the black boxes, in order to try and piece together what happened to flight SJ182.
Sriwijaya Air is an Indonesian budget carrier based at Jakarta's Soekarno–Hatta International Airport.
It has a fleet 18 Boeing 737 aircraft (including the accident aircraft) which is made up of 6 Boeing 737-500, 11 Boeing 737-800 and 2 Boeing 737-900ER.
The accident aircraft was a 26 year old Boeing 737-500 PK-CLC.
Aircraft manufacturer Boeing said it was aware of the crash adding: "Our thoughts are with the crew, passengers, and their families. We are in contact with our airline customer and stand ready to support them during this difficult time."