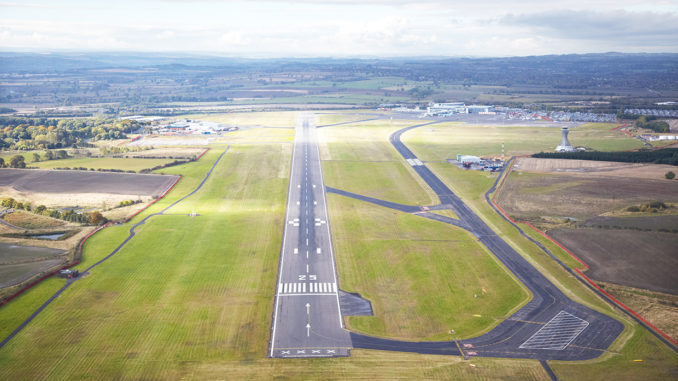 Newcastle Airport (NCL/EGNT) has set an ambitious target to be Net-Zero for emissions by 2035.
The airport plans to do this by utilising new technologies as well as taking steps to generate renewable energy.
There will also be a fleet of electric vehicles to replace conventionally powered vehicles in the airport fleet over the next 15 years.
Newcastle Airport also says it will be working with stakeholders to help them reduce carbon emissions also.
Nick Jones, Chief Executive at Newcastle International Airport, said: "Decarbonising the Airport before 2035 will be a challenge, but this is something that we feel strongly about.
"Newcastle International Airport is an extremely important asset to the region and we pride ourselves on being a good neighbour. The people of the North East are at the heart of everything we do, so it is vital that we make the changes needed to be able to grow the airport in a sustainable manner that protects the environment we all live and work in."
The Airport also said that it will seek to join the ACI Europe Airport Carbon Accreditation Scheme this year.
Aviation Minister, Paul Maynard, added: "Newcastle Airport's target of becoming Net-Zero by 2035 shows a firm commitment to tackling climate change.
"This impressive environmental ambition is just one of the ways the airport is serving the needs of its community, helping make the UK cleaner, greener and more environmentally-friendly."