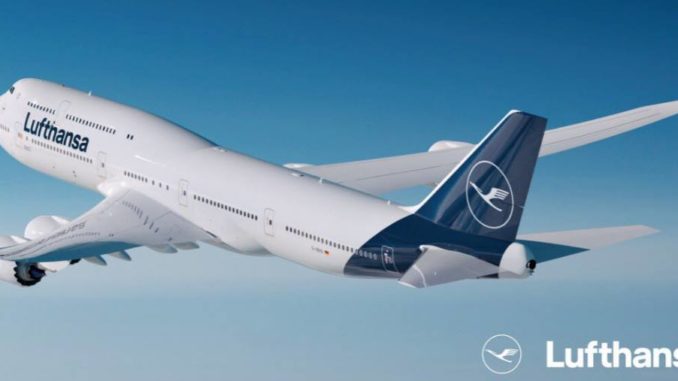 Just days before a planned unveiling, the new Lufthansa livery has leaked online including pictures of the airlines CEO admiring it.
The new livery, which was due to be unveiled on the 7th February, is a dramatic departure from traditional yellow & blue Lufthansa liveries and brings a Qantas-like tail design to the German flag carrier.
We asked Corporate identity designer Karl Jones who described the new livery as very much on-trend. He said the new livery showed "a smart yet understated appearance, instantly recognisable yet not in your face".
When asked about the similarities to Qantas he added: "there are clear similarities but I think that shows that Qantas got it right some time ago, this design works well on aircraft as the tail is the part that most people look at to identify the airline".
The livery has had mixed reviews amongst aviation enthusiasts however and has proven to be marmite with comments on facebook and twitter ranging from love it to hate it with one Twitter user saying:
#LufthansaBlue YUCK! @lufthansa I hope you did not pay anyone to come up with this! Zero effort! Have you just gave up? pic.twitter.com/ekVNXUnegj

— Damian Little (@dclittl) February 2, 2018
Lufthansa's own media arm appearing to confirm the livery with their Twitter header image. The caveat of course being that this could be a bluff with images deliberately being leaked. We will know for sure next wednesday!