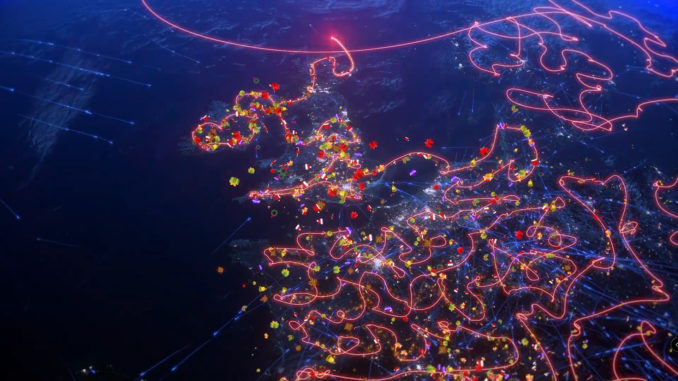 The UK's air traffic services provider NATS has issued an urgent message (SANTAM) to all UK airspace users warning them of an special flight happening tonight.
The warning comes into effect from 2130hrs UK time and and warns that the flight, callsign SANTA01 will be operating to levels as low as 100ft AGL.
The craft is reportedly powered by 8 reindeer with the addition of a 9th fitted with a Beacon light in the event of the UK being in poor weather or subject to LVPs.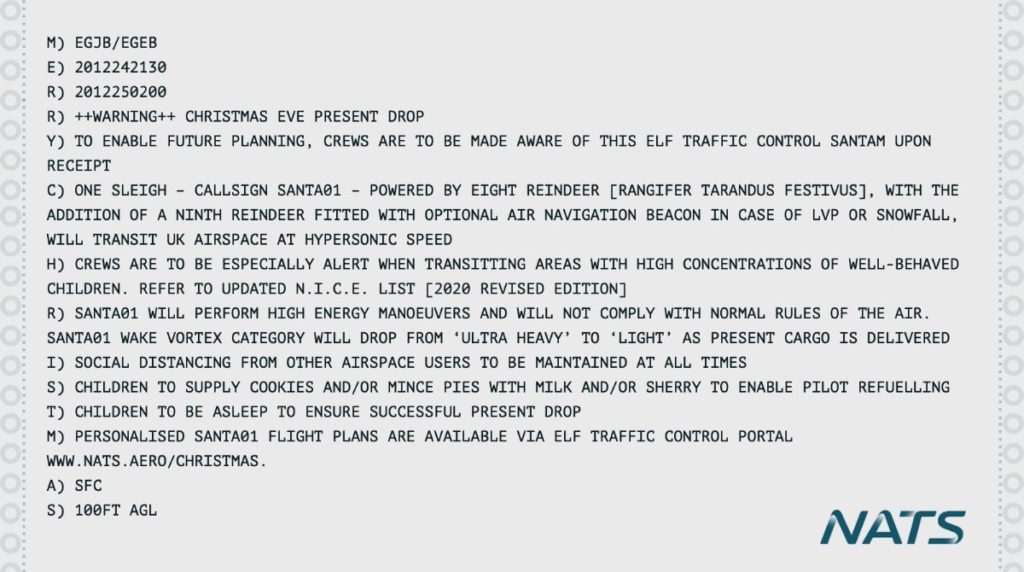 Pilots are asked to check the latest N.I.C.E list [2020 Revision] as the flight will be more active in areas with high concentrations of well-behaved children.
Boys and Girls can obtain their own special flight plan revision by visiting https://www.nats.aero/christmas/
Merry Christmas from all of us at UK Aviation News.