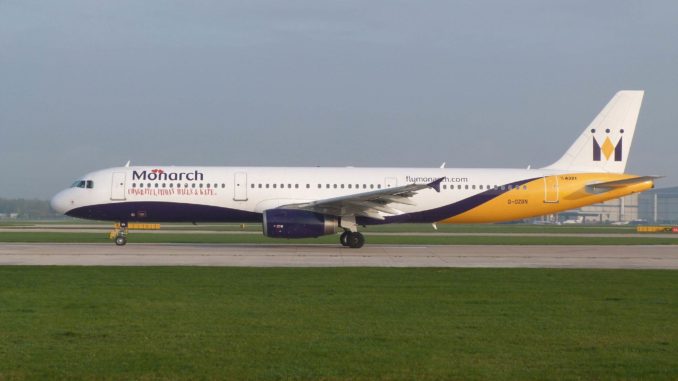 Monarch Airlines (MON/ZB) is in talks with the Civil Aviation Authority about a crisis extension to the deadline for renewing its ATOL certificate which expires at midnight tonight (Friday 30th September).
The CAA raised concerns about Monarchs financial stability earlier this week prompting fears that Monarch could collapse. The CAA also put in place contingency measures across Europe to repatriate Monarch customers.
Monarch has been trying to secure a multi-million pound cash injection from majority owners Greybull but sources have stated that Greybull are unwilling to put in the full investment as they wish to concentrate on Tata Steel. If sources are correct it would mean Monarch would need to raise extra finance from their Banks and other investors.
The CAA requires airlines and holiday companies to be financial stable in order to be protected by ATOL and at present, it is clear the CAA has serious concerns about Monarch's financial state. They must now be considering how long they can keep putting off situation with Monarch. It also emerged that long-time chairman Sir Roy McNulty quietly left the airline last month without warning.
With news emerging of Monarch's financial situation, budget airlines such as Easyjet have been eyeing up Monarch for a possible buyout.
Meanwhile multiple large aircraft including 747's from United Airlines standby at airports in Spain and the Canaries ready to spring into action.