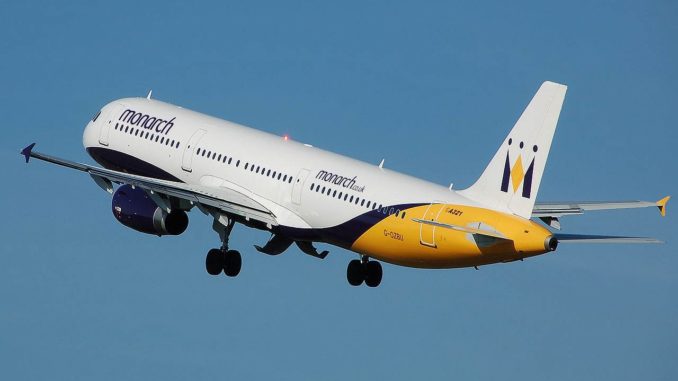 Whilst Monarch's (MON/ZB) twitter agents continue to fend off rumours of Monarch's demise news has emerged that veteran chairman Sir Roy McNulty "quickly and quietly" his post.
Monarch informed Companies House of McNulty's exit on the 9th August 2016, just over a month before the airline hit troubled water over its ATOL licence.
The rumours hit last weekend when it emerged the Civil Aviation Authority (CAA) had put contingency measures in place to repatriate Monarch customers from destinations including The Canaries & Mainland Spain.
Monarchs problems lie in the expiration of its ATOL certificate on friday as it lacks the available capital to meet the requirements for its renewal. ATOL is a scheme set up by the CAA in 1973 that holiday companies must pay into (a bond) in order to ensure that if they collapse their customers aren't left stranded.
Monarch is understood to require around £5m in capital to meet the requirements. It is believed to have capital of around £1m currently.
Earlier this week they stated that they "expect to announce significant new investment in the next few days" however no deal has been reached as yet. Major investors Greybull are best placed to provide the financial boot however sources have cited Greybull's desire to focus on Tata Steel rather than a struggling airline.
Meanwhile it is believed Easyjet (EZY/U2)is keeping a careful watch on the situation and could be poised for a buyout of the Airline, a move that would make sense given that Monarch's Airbus fleet would fit well with Easyjets all airbus fleet. It is questionable though what Easyjet would gain apart from the aircraft as most of Monarch's 43 destinations are already served by Easyjet.
The CAA contingency flights remain poised to jump into operation should Monarch fail to raise the necessary finance by Friday 30th September.