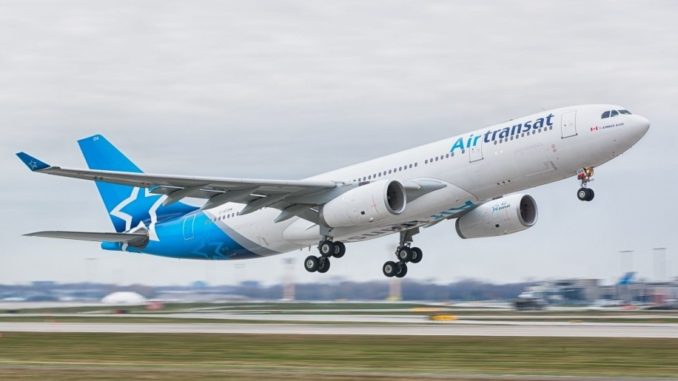 Deal to maintain aircraft at Glasgow Airport
Canadian airline Air Transat has signed a deal with Monarch Aircraft Engineering Limited (MAEL) for maintenance on its Airbus fleet.
The contract will see Monarch Aircraft Engineering carrying out full line maintenance on Air Transats A310 and A330 aircraft at Glasgow Airport.
Monarch Aircraft Engineering, which has its main engineering base at Birmingham Airport, was spun off from its parent company when Monarch Airlines went bust in October 2017 and has built a significant client base carrying out maintenance for many major airlines. It has permanent engineering stations at 10 airports across the UK and mainland Europe.
It was awarded "Line Maintenance Provider of the Year" in 2017 at the Aviation 100 Gala Awards
Air Transat is expanding its UK flight programme and will operate six flights a week from Glasgow airport between May and October.
Chris Dare, Managing Director of Monarch Aircraft Engineering said: "We are delighted that Air Transat has chosen Monarch Aircraft Engineering to support its operations in Glasgow".