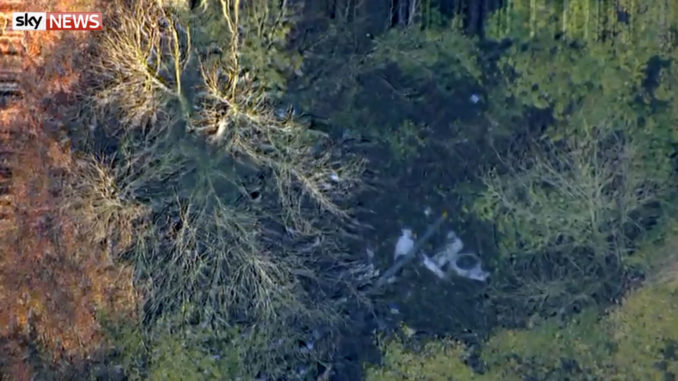 A report into the fatal mid-air collision of two air aircraft last year has concluded that while they aircraft had limited opportunity to see each other, technology could have helped prevent the accident.
On the 17th November 2017 a Cessna 152 (G-WACG) and Guimbrai Cabri Helicopter (G-JAMM) collided in mid-air near Waddesdon, Buckinghamshire. The accident resulted in the deaths of four people, 2 from each aircraft.
Under current regulations pilots use a system called "see and avoid" which, as the name suggest means pilots keep a look out for other aircraft and take the appropriate avoiding actions where required but following an investigation the Air Accident Investigations Branch (AAIB) concluded that "the geometry of the flight paths was such that the opportunity for the occupants of the
two aircraft to 'see and avoid' each other was very limited. "
In order to help spot aircraft hiding in blind spots, pilots are taught to make shallow S turns to s but the report could not confirm whether the pilot of the Cessna 152 was doing that.
Unlike airliners, general aviation aircraft aren't required to use a Traffic Collision and Avoidance System (TCAS) but the CAA has been conducting research for some time to create a standard for Conspicuity (EC) devices for light aircraft.  The AAIB concluded that if the aircraft had had compatible EC devices, the situational awareness of both pilots would have been improved.
The AAIB however stops short of saying that the accident would have been avoided as it still would have relied upon both pilots taking the appropriate avoiding action.
Talking about the CAA's EC standard, the AAIB said report says: "CAP 1391 defines a standard for EC, using ADS-B out, which has been adopted by some manufacturers. Other manufacturers have created and sold cost-effective devices, using a different standard and frequency, which are widely used and can be operated at the same time as the aircraft's transponder. With a growing uptake in EC devices, interoperability between systems and frequencies is vital to ensure its success in preventing mid-air collisions."