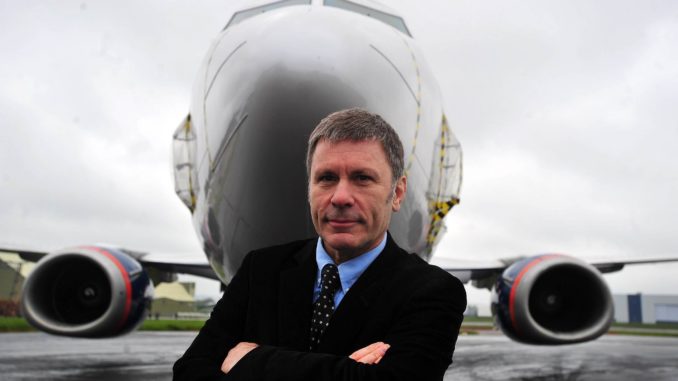 Iron Maiden is flying a bunch of lucky fans out to Paris Beauvais (LFOB/BVA) today from Cardiff Airport (EGFF/CWL) on-board a chartered Boeing 737-400 (9H-VVB).
The Flight, Maiden 666 which departs at 13:20 arrived earlier following a short hop from Cardiff Aviation's MRO Facility at MOD Saint Athan to operate the flight today. Iron Maiden's lead singer Bruce Dickinson is also the Director of Cardiff Aviation and VVB Aviation who operate and maintain the aircraft.
The Aircraft is in an all-white livery with small Iron Maiden logo's on the front of the aircraft and VVB Aviation markings to the rear. It is believed to be one of the aircraft that will operate with VVB Aviation on behalf of Air Djibouti.
Cardiff Airport announced the opening of check in on their Twitter Feed:
Now checking in flight 666 Iron Maiden airways to France with your Captain Bruce!!! @ Cardiff Airport https://t.co/RBZwwaGCfp

— Cardiff Airport (@Cardiff_Airport) August 26, 2015
Bruce Dickinson, a qualified airline pilot is believed to be flying the aircraft himself.