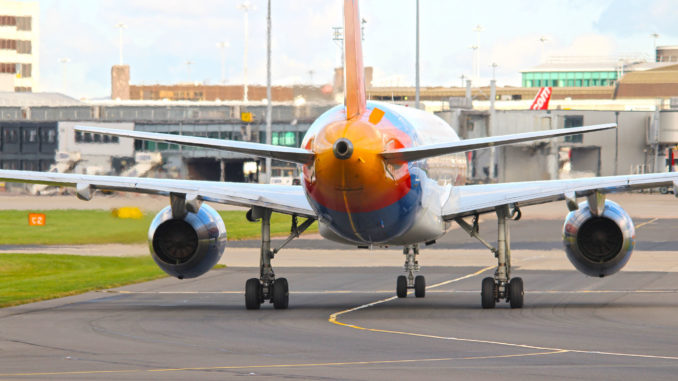 Manchester Airports Group CEO Charlie Cornish has released a damming statement claiming that the Government has "neglected UK aviation".
The statement is in response to the banning of holiday and leisure air travel from 5th November until at least the 2nd December from England and Wales.
Mr Cornish said that the Government must provide an "urgent package of support" for the air travel industry in a way that it has already done for retail and hospitality.
He was also critical of the fact that the Prime Minister didn't include the air travel ban in his announcement leaving many within the industry to find out via social media. Mr Cornish said: "Twitter is not the place where you want to find out that the Government is effectively shutting down the business you run." adding "The fact this development was not deemed worthy of mention in the PM's address is symbolic of the way Government has neglected UK aviation…from day one of this pandemic."
Manchester Airports Group operates three of the UK's largest airports including Manchester, London Stansted and East Midlands.
He pointed out that airports in Scotland, Wales and Northern Ireland already benefit from business rate relief but added that support for airports should also include policing costs, and further support with employee costs.
Air Passenger Duty should also be reformed according to Mr Cornish to help UK airports win back routes that have been lost during the pandemic.
Mr Cornish said: "Our sector was one of the first hit by this pandemic and one of the hardest hit. Promises of specific support in recognition of this predicament were publicly made by government but never materialised. Tens of thousands of jobs have already been lost across the industry as a result of the situation we find ourselves in. An urgent package of support must materialise. That must include relief from business rates and policing costs."
Echoing sentiments already touted by Cardiff Airports interim CEO, He warned that the sustainability of parts of the aviation industry will be in danger adding "UK airports and airlines will need to decide quickly what they must do to secure their future until the situation improves."