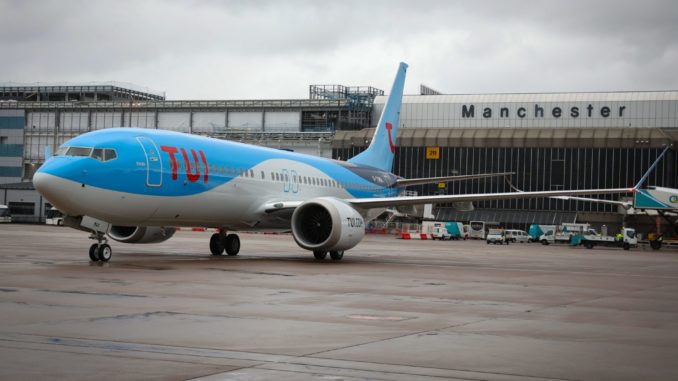 TUI Airways UK (BY/TOM) is adding several new winter routes from UK airports including Bristol, Birmingham, London Gatwick, Edinburgh, London Stansted and Manchester.
The new routes include the Icelandic capital Reykjavik, Moroccan hotspot Agadir and the Alpine town of Chambery.
Bristol Airport (BRS/EGGD) sees a new service to Memmingen, Germany on the 21st December 2019 and a twice-weekly service to Reykjavik (Keflavik), Iceland from 26th January 2019 which will run through to 4th March 2020.
Birmingham Airport (BHX/EGBB) gets a service to Agadir, Morocco on 7th November 2019 and another to Marsa Alam, Egypt from 4th November 2019.
London Gatwick (LGW/EGKK) also gets a Memmingen flight on the 21st December 2019.
Edinburgh Airport (EDI/EGPH) kicks off a weekly service to Toulouse on 29th December through to 8th March 2020 along with a Malaga service from 1st March 2020.
London Stansted (STN/EGSS) gets a weekly Chambery service from the 14th December 2019.
Manchester Airport (MAN/EGCC) will see its flight to Marsa Alam, Egypt kick off on the 6th November 2019.
Interestingly, TUI has listed the flights from Edinburgh and Manchester as being operated by Boeing 737 Max 8 aircraft which are currently grounded but they would have been listed before today's news of a potential further flaw with the type.