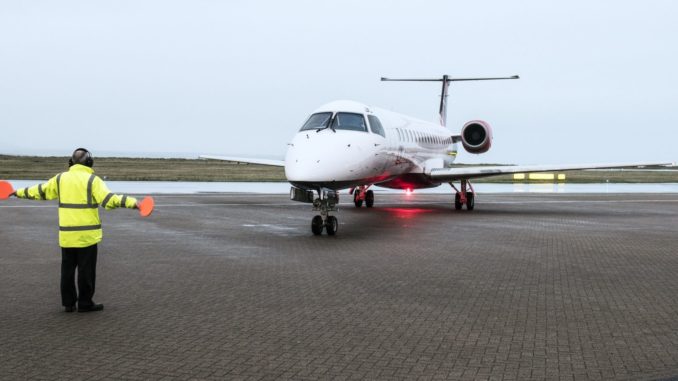 Loganair (LM/LOG) has announced that it will close it's base at Norwich Airport (NWI/EGSH) placing 44 jobs at risk.
The airline has formally begun a consultation process with the Pilots and Cabin Crew as well as Engineers who are based at the airport about potential redundancies.
In a statement, Loganair's managing director Jonathan Hinkles said: "It's with sincere regret and a heavy heart that we have to outline proposals to close our operating base at Norwich. It's a hugely disappointing outcome following the tremendous hard work earlier in the year to transition our Norwich crews and engineers to the Embraer jet fleet."
The airline went on to cite "a lack of improvement in passenger numbers on the route to Manchester following the introduction of Embraer jets" as one of the major factors in its decision.
Mr Hinkles went on to say that "[LOGANAIR] will be working to minimise redundancies through offering deployments at alternative bases and we hope that these colleagues will stay with us, but it is recognised that some members of the team may not be able to take up such offers and thus sadly some redundancies are likely."
Loganair will continue to operate flights from Norwich to Aberdeen, Edinburgh and Jersey but these will be operated by crews from airports in Scotland from February 2020.
Loganair also recently dropped routes from London Southend and Derry due to lack of bookings and these changes come after a year of aggressive expansion on the UK domestic market.