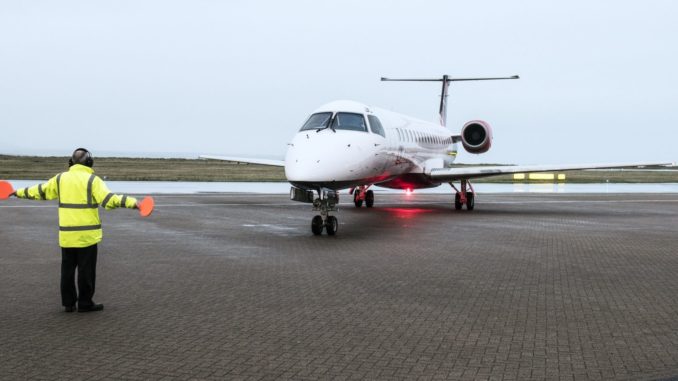 Leading regional airline Loganair (LM/LOG) is introducing a Norwich to Exeter connection which begins on 12th July adding to the Aberdeen, Edinburgh and Jersey connections that already exist.     
The new connection means that between Loganair and six other airlines including Eastern Airways, 42 out of the 46 domestic routes operated by Flybe when it collapsed are now covered.
Loganair chief executive Jonathan Hinkles said: "We are very pleased to expand our commitment to Norwich and Exeter with this direct service, connecting two important UK business and leisure locations.   We're sure this new connection will be warmly welcomed by customers travelling for work reasons and by those – just as soon as they can – travelling to visit friends and family.
"The need for domestic connectivity has been clearly recognised by the UK Government with its stated intention to reform Air Passenger Duty on domestic flights. There is no doubt the high level of APD has historically rendered such links as Norwich to Exeter economically difficult to sustain.
"The fact that 42 of Flybe's 46 lost domestic routes have now been restored also shows the resilience and the importance of supporting the UK's domestic airlines and this 'team effort' across the industry is something of which we should we all be proud." 
The connection between Norwich and Exeter will be operated by a 49-seat Embraer 145 jets for the 70 minute journey allowing passengers to avoid a 320-mile road journey or changing trains in London. Fares start from £49.99 one-way including all taxes and charges
Exeter Airport operations director Stephen Wiltshire said: "It's marvellous that Loganair is re-establishing the link between Exeter and Norwich, which is a key route for business, tourism and reconnecting family and friends kept apart by the pandemic."