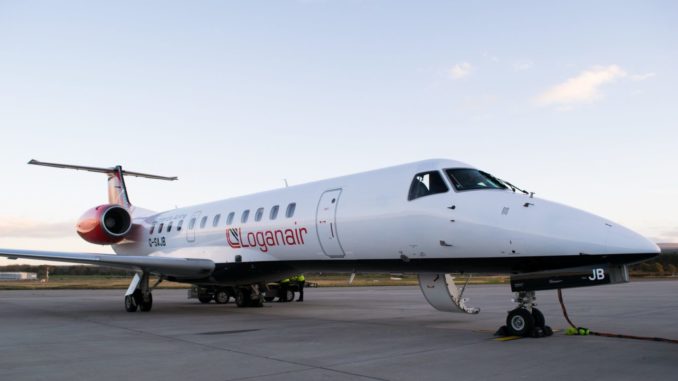 Loganair (LM/LOG) is re-establishing the Belfast City to Glasgow Airport route.
The service, which starts on 4th September, will operate twice-daily Monday to Friday and a single flight on a Saturday using an Embraer EMB145 Regional Jet.
The routes from Belfast City to Aberdeen and Inverness are due to restart on 6th July.
Loganair's chief commercial officer Kay Ryan said: "Our expansion at Belfast City Airport is part of a comprehensive plan to re-connect the UK regions as the recovery from the COVID-19 pandemic begins through all walks of life. It has been our privilege to continue serving essential routes, and we now very much look forward to re-linking Belfast City with Scotland.   Loganair flew the first ever passenger flight from Belfast City and we're delighted to be strengthening these long-standing ties with today's exciting announcement."
Loganair also recently announced the launch of a new service between Belfast City and Dundee, an important link for university and medical sectors, will begin on 7th September.
Katy Best, commercial director at Belfast City Airport said: "Connectivity between Northern Ireland and Scotland is of great importance, and the launch of Loganair's comprehensive Scottish route network from Belfast City will be welcome news to many frequent flyers. Glasgow, Aberdeen and Inverness were popular routes within the Flybe network and we have no doubt there will be significant demand from both business and leisure passengers. We are also delighted to see the return of Dundee to our network."
All Loganair flights flights,will be operated under the airlines "Safe Steps to Healthy Flying" protocols which were announced in mid-May and mirror those later announced by the European Aviation Safety Agency (EASA).