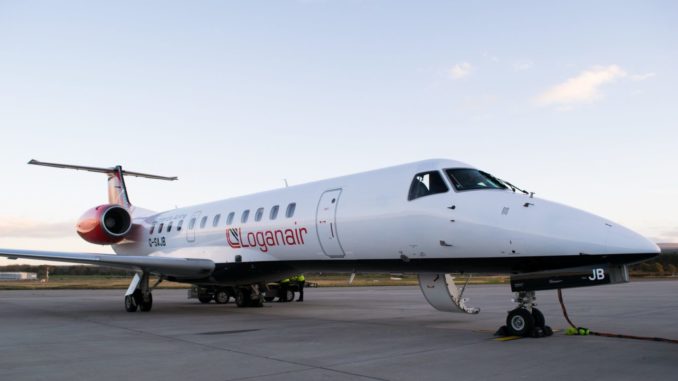 Scottish regional airline Loganair (LM/LOG) has been officially awarded the Public Service Obligation route between the city of Derry, Northern Ireland and London.
A Public Service Obligation or PSO route is an air route that is deemed vital to the economic development of the region and as such are subsidised to ensure they are viable to the Operator.
They do however come with maximum fare restrictions and have a restricted seat capacity.
Loganair will operate this service 26 times per week from Derry Airport to London Southend and at departure times that allow for a full business day in London.
Loganair managing director, Jonathan Hinkles, said: "Following a competitive tender process, we are extremely pleased to have been awarded the PSO route between London and the City of Derry – extending Loganair's excellent long-standing relationship with City of Derry, where we were the first airline operator over 40 years ago.
"London Southend is a highly convenient entry point to England's capital and the South East, serviced by its own dedicated train station only 100 steps away from the airport terminal.
"Together with our business focused schedule, generous inclusive baggage allowance and attractive frequent flyer scheme, this latest phase of partnership between Loganair and London Southend Airport will significantly enhance air connectivity in Northern Ireland's North West, generating lasting benefits for both the region's economy and our customers."
The service is due to commence on 27th October 2019 and tickets are on sale now.