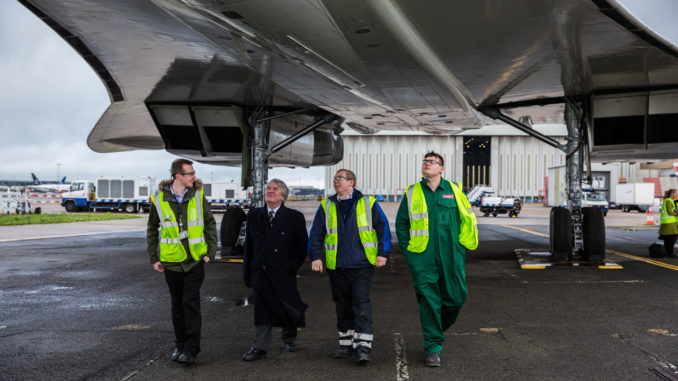 British Airways (BA/BAW) has launched its search for new apprentices across the company.
The airline announced that it is offering 145 apprenticeships in Operations, Engineering and it's Head Office in a move that coincides with National Apprentice Week 2018.
British Airways will also be running a series of workshops and roadshows during March to showcase the airline and its apprenticeship programme to teachers, parents and future recruits.
Last year, potential engineering students got the chance to have a look inside British Airways Maintenance Cardiff in a move that the airline hoped would encourage students to take up careers in aviation engineering.
British Airways apprentice manager, Karen Hewitt, said: "We have a proven track record in offering a diverse and rewarding series of apprenticeship programmes.
"Our approach has always been to give our apprentices genuine responsibility right from the start of their placement while benefitting from the experience of working directly with British Airways experts.
"This provides a fundamental basis to start a successful career at the airline."
Former British Airways apprentice, Catherine Hearn, who successfully completed her head office apprenticeship programme last year and is now employed full-time by the airline, said: "My apprenticeship offered the perfect platform to begin my career.
"I was someone who dreaded the question 'what do you want to do when you grow up?' but now I embrace every opportunity to speak about my apprenticeship journey, my achievements, and what I plan to do in the future.
"I am so proud of what I have achieved during my apprenticeship and I`d strongly recommend it to anyone."
The airline will be taking applications throughout March and for more information, or to apply then visit jobs.ba.com/jobs/apprentice/