Jet2 & Jet2 Holidays have today confirmed that they have cancelled all flights and holidays from England for the duration of the Lockdown that due to begin tomorrow.
The move means that thousands of travellers will be eligible for a refund during the period where holiday and leisure travel is not allowed.
If the flights had gone ahead, as with Ryanair, then passengers would not have got their money back.
The Leeds Bradford based airline says it is contacting affected customers to discuss their options which include rebooking, obtaining a credit or getting a refund.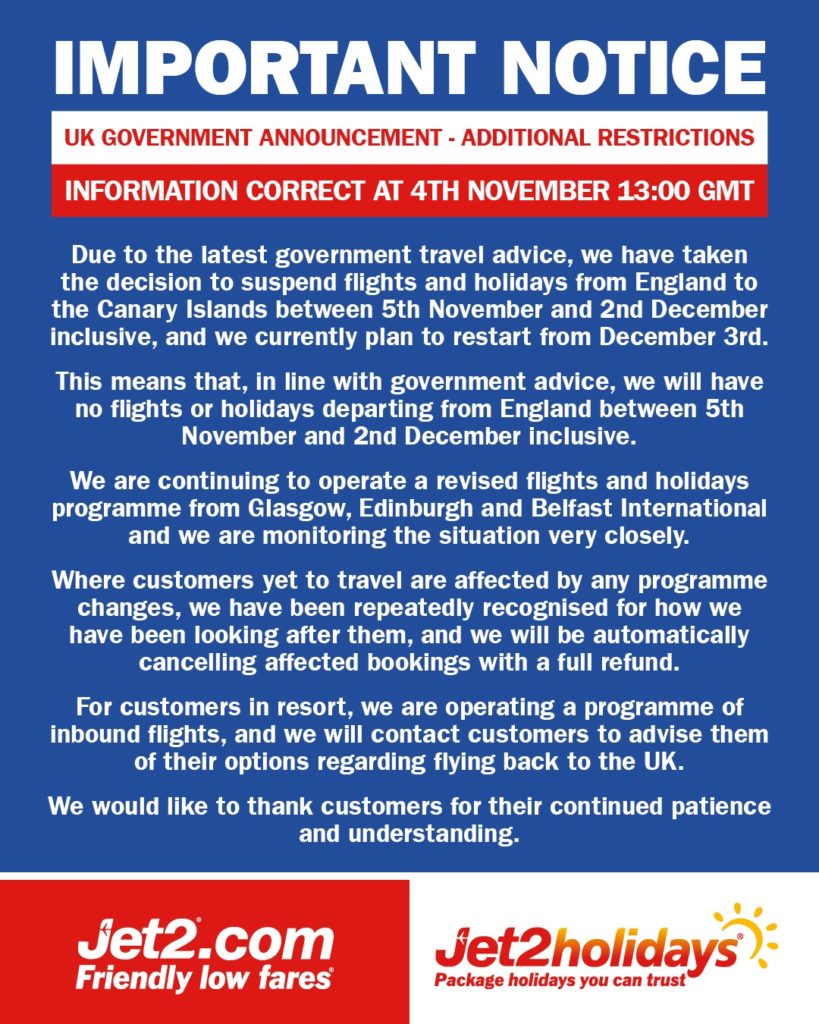 It says that it will continue to operate a revised schedule of flights and holidays from Scotland and Northern Ireland despite Scotland's first minister saying people should not travel abroad unless it is essential.
Rival TUI had already cancelled all holiday from England and Wales but Jet2 does not operate from Wales.