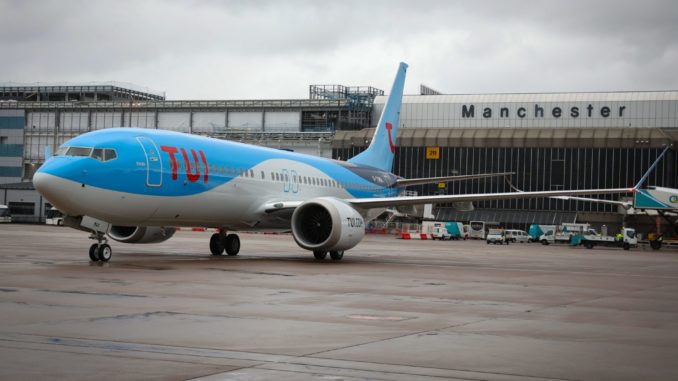 Travel giant TUI, which includes TUI UK, has reached a "comprehensive" compensation deal with Boeing over the grounding of the Boeing 737 Max aircraft.
While the details of the deal are confidential TUI says that is made up of a significant amount of financial compensation as well as credits against future aircraft purchases.
As part of the deal TUI has also revised the delivery schedule for its remaining 737 Max aircraft on order which will see them offset the delivery of around half of the aircraft Boeing planned to delivery to the group in the next two years.
Fritz Joussen, CEO of TUI Group, said: "We have reached a fair agreement that strengthens our long-standing relationship with Boeing. The agreement provides TUI with compensation for a large part of costs that were incurred due to the grounding of the 737 MAX. The new delivery schedule gives us considerable flexibility because we will have fewer new aircraft delivered in the next years. This enables TUI to rapidly adapt its fleet growth to the currently challenging market environment. And it supports our plan to downsize the aircraft fleet and reduce the capital requirements for aircraft investments in the Group."
What has gone wrong with the 737 Max
The worldwide Boeing 737 Max fleet was grounded in early 2019 after two fatal accidents of the type were both attributed to Boeing's Manoeuvring Characteristics Augmentation System (MCAS).
The type has been undergoing upgrades to its flight software in effort to get it back in the air but further problems were discovered and the process is still not close to being finished.
The Federal Aviation Administration (FAA) has said that it will not rush the return to flight of the type and it will face further stringest certification measurses from the European authorities.
It is not expected that the 737 Max will return to flight before Quarter 4 of 2020.
When the type was grounded TUI has 15 737 Max 8 aircraft across its airlines including 6 at TUI Airways UK. It was due to receive a further 8 in 2019.
The saga of the 737 Max doesn't end with its return to flight though as consumer confidence in the type has been severely damaged leaving the airlines with the dilemma on how to restore confidence in what should have been a flagship airliner and premium PR product for groups like TUI.