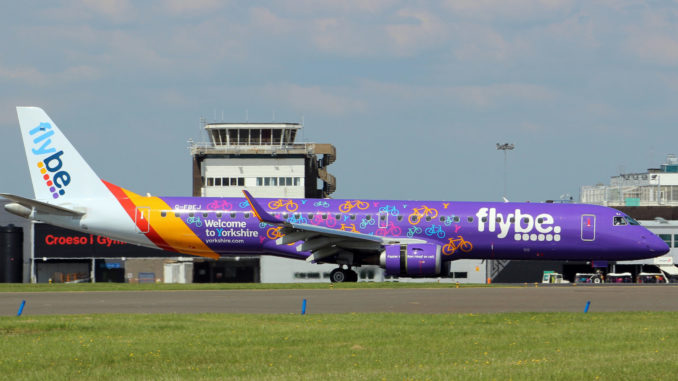 Many flights will be cancelled on Tuesday 8th May
National strike action in Italy will affect airports across Italy as Air Traffic Control and Airport Staff walk out on Tuesday 8th May.
Airlines have already started to cancel flights ahead of the Action including Flybe flights from Cardiff to Venice & Rome and from Birmingham & Manchester to Milan.
The walkout is set to begin at 10 am local time and last until 6 pm local time. It cant be a total shutdown though as Italian regulations require that "essential services" be maintained during a strike. This means that many overflights and international arrivals (already en-route when the strike begins) will be handled.
Flybe, who have cancelled 8 flights for tomorrow says "We apologise for the inconvenience, and are happy to rebook your travel on an alternative flight to your destination at the earliest available opportunity or if you prefer, you may obtain a refund for any part(s) of your journey not taken.
Flybe Cancellations

BE4541 Cardiff to Rome
BE4542 Rome to Cardiff
BE7353 Manchester to Milan Malpensa
BE7354 Milan Malpensa to Manchester
BE7113 Birmingham to Milan Malpensa
BE7114 Milan Malpensa to Birmingham
BE4563 Cardiff to Venice
BE4564 Venice to Cardiff
British Airways have not provided a list of flights cancelled but advise that you should check the status of your flight at https://www.britishairways.com/rtad/travel/public/en_gb/device-all.
Easyjet & Ryanair says that it expects a small number of cancellations and passengers will be notified by email or SMS if their flight is affected but you should always check your flight status before travelling.
As the cancellations are due to a strike you will not be entitled to compensation for your flight however the operator should rebook or refund you, If you paid by credit card you may also be covered by your credit company, or of course, holiday insurance.