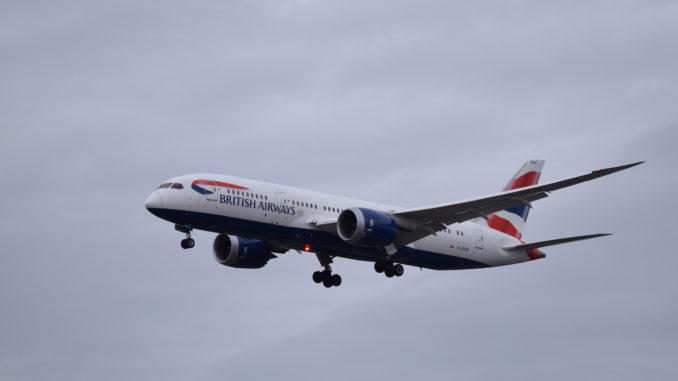 The nose gear of a Boeing 787 Dreamliner belonging to British Airways (BA/BAW )has collapsed on the stand at London Heathrow Airport (LHR/EGLL).
The aircraft, Boeing 787-8 G-ZBJB, had arrived to Heathrow from Moscow operating flight BA881 and was parked when the incident occurred.
The aircraft was due to operate a freight-only flight at the time of the incident and no ground injuries have been reported although it is understood to have suffered significant damage to the underside of the forward fuselage.
Images posted on Twitter by Aeronews show the incident.
More photos from a friend (via Robert Alexandrescu): @British_Airways @Boeing 787-8 Dreamliner (G-ZBJB) suffered a nose gear collapse while parked at London @HeathrowAirport (LHR). @JacdecNew @AviationSafety @jetcitystar pic.twitter.com/hxeXtHbHkr

— Aeronews (@AeronewsGlobal) June 18, 2021

 
A spokesperson for British Airways said: "A freighter aircraft has been damaged while stationary on stand. As a freighter only aircraft there were no passengers on board.
"Safety is always our highest priority and we are investigating the matter."