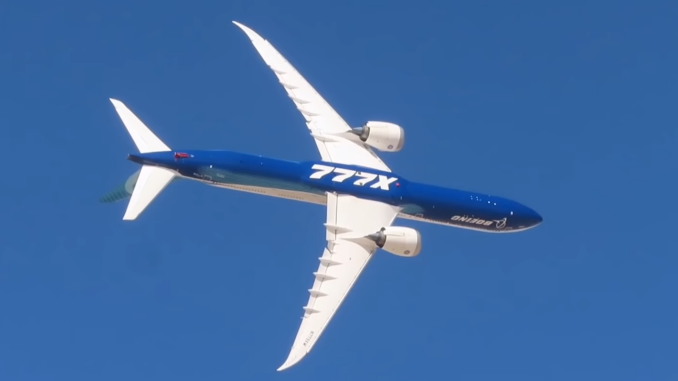 Boeing has carried out its first demonstration flight of the Boeing 777-9 at the Dubai airshow today and as well as the now trademark steep climb out, the aircraft carried out an amazing wingover manoeuvre to demonstrate its agility.
The Boeing 777-9 or 777X is the latest incarnation of the Boeing 777 is finally nearing entry to service after being plagued by delays.
The flight was captured on video and posted by NSH Aviation.
Watch the full flight