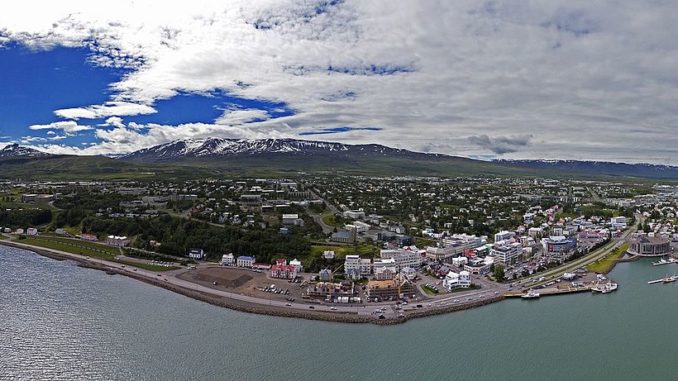 Short break specialist, Superbreak, has launched an Icelandic adventure package from Cardiff Airport to the northern city of Akureyri.
The 3-night adventure break, which will see passengers fly direct to Akureyri airport for the first time from a UK airport, begins on the 12th January 2018 and will offer tourists a rare opportunity to go genuinely off the beaten track in Northern Iceland.
Being Iceland's 2nd city, Akureyri is an important port and fishing centre. It offers a great base for exploring Iceland's volcanos as well as the waterfalls and bubbling mud-pools that give Iceland its nickname, The Land of Fire & Ice.
The top things to do in Akureyri include:
Whale Watching
River Rafting
Jeep Tours
One other, but a less predictable attraction in Northern Iceland, are the Northern Lights or Aurora Borealis. This spectacular natural phenomenon produces a light show in the sky caused by charged particles from the sun reacting with our atmosphere. Whilst an Aurora is never guaranteed, few places offer a higher chance than Northen Iceland.
The packages from Superbreak include return flights & 3 nights accommodation. It also includes Lake Myvatn Adventure – Land of Fire and Ice Tour.
Deb Barber, Chief Executive of Cardiff Airport said: "Cardiff Airport is thrilled to be connecting Wales with Akureyri and Northern Iceland for the very first time. This is exciting for passengers who want to get off the beaten track and experience a once in a lifetime adventure."
Katherine Scott from Super Break said: "At Super Break we take pride in selecting the very best travel experiences for UK holidaymakers to enjoy during a short break. We've pulled out all the stops to deliver our customers with the first ever flights to Iceland's Arctic North, chartering our first Super Break aircraft to provide bookers in Wales and the rest of the UK with direct access to this incredible destination. From lava walks to some of the best chances of seeing the Northern Lights, adventure really does await those heading to Akureyri."
Inga Hlín Pálsdóttir the Director of Visit Iceland said: "We are very excited about the introduction of these direct flights to Akureyri.  Iceland and its different regions are exciting to explore, especially during the wintertime. The North of Iceland has everything from breathtaking nature, rich cultural life and fantastic restaurants and accommodation options so holidaymakers can look forward to an epic experience, whatever their interests."
The Akureyri package is available to book at http://www.superbreak.com/