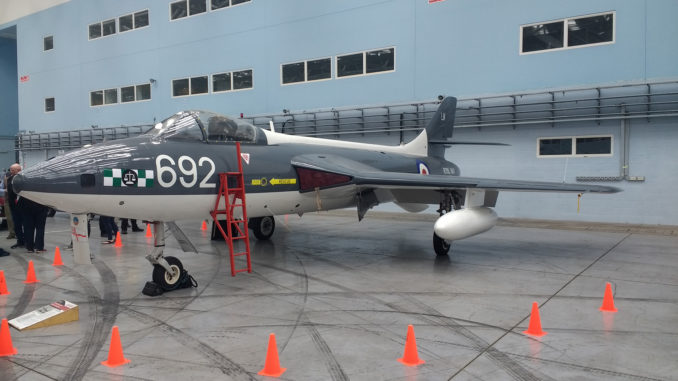 Hawker Hunter aircraft, which have been grounded since the Shoreham Airshow Crash have had the directive lifted by the Civil Aviation Authority (CAA) meaning the Hunters are cleared to fly again
In 2015 a Hunter crashed into the main road just outside of Shoreham Airport killing 11 people. An investigation into the crash found no fault with the aircraft.
A spokesperson for the CAA said: "The CAA has today withdrawn the safety directive which grounded all Hawker Hunter aircraft on the UK register. This safety directive was introduced in the immediate aftermath of the tragic Shoreham airshow accident as a precautionary and unprecedented measure.
"This action is a result of the CAA concluding there were no airworthiness issues relating to the Hawker Hunter aircraft that caused or contributed to the accident. This is based on our own extensive review and the AAIB's final accident report.
"All aircraft of this type will have to comply with enhanced maintenance and inspection requirements and, following normal practice, secure all relevant permits and other approvals before they are allowed to fly again.
"The restriction on aerobatic manoeuvres by ex-military jet aircraft, now including the Hawker Hunter, at overland airshows remains in place. This means that they continue to be restricted to flypasts and associated manoeuvres only."
The move clears the way for the type to return to the air display circuit and be flown by their operators, subject to the tighter regulations that are already in place for other historic jets.