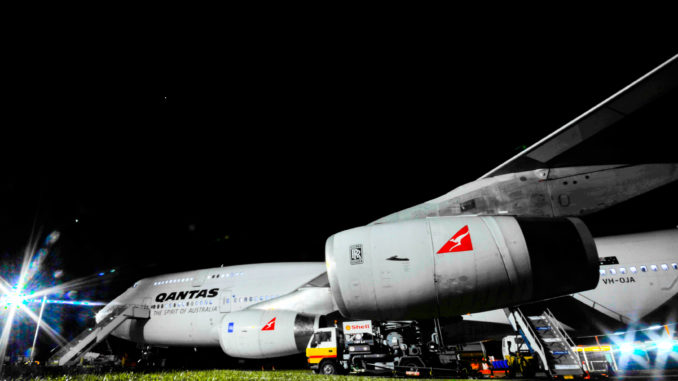 So you've done it. Well done. You've gone ahead, raised your £300k and somehow convinced an airline to sell you one of their retired 747s.
Now what. Where do you put it? It's not exactly small enough to fit in your backyard like that Harrier you bought on eBay or that Messerschmitt you pulled from a frozen lake in Eastern Europe.
We've spoken to a team that had done just that and more. The Historic Aircraft Restoration Society (HARS) in Australia went ahead and convinced Qantas to give them VH-OJA "City of Canberra".
HARS is a volunteer-led museum that already has a fleet of propliners and military aircraft to their name including one of the world's only airworthy Lockheed Constellations. On top of that, they've also been promised John Travolta's Boeing 707 that was one of Qantas's original jetliners that were specially designed for them.
OJA was an airplane of many firsts. She was the first aircraft to fly from London to Sydney with no stops on her delivery flight and on her final flight, she had the world's shortest delivery flight.
Qantas Chief Executive Officer, Alan Joyce, said: "Qantas has been responsible for a lot of aviation firsts and many of them have centred on endurance and reliability. The record-breaking flight of this Boeing aircraft was a technical and symbolic achievement because it showed what was possible with the latest generation of aircraft and that spirit of innovation still drives us today."
After giving Qantas a record of firsts, she is now the world's first 747-400 to be retired to public viewing.
VH-OJA was originally slated to be scrapped in November 2014, however, Qantas CEO Alan Joyce could not sign off on this idea given her history.
As such, VH-OJA was originally offered to the Qantas Founders Museum in Longreach, however they were unable to accept her. Given the special relationship between HARS and Qantas, Shellharbour Airport was chosen to be the final destination for VH-OJA. As such, on Sunday morning, 8th March 2015 at 07.47, VH-OJA landed for the last time.
Well before VH-OJA's retirement, Qantas had already looked into the 747s for public viewing business. In 200, B747-200 VH-EBQ, was retired to the Qantas Founders Museum (QFM) at Longreach to be the first full 747 on public display.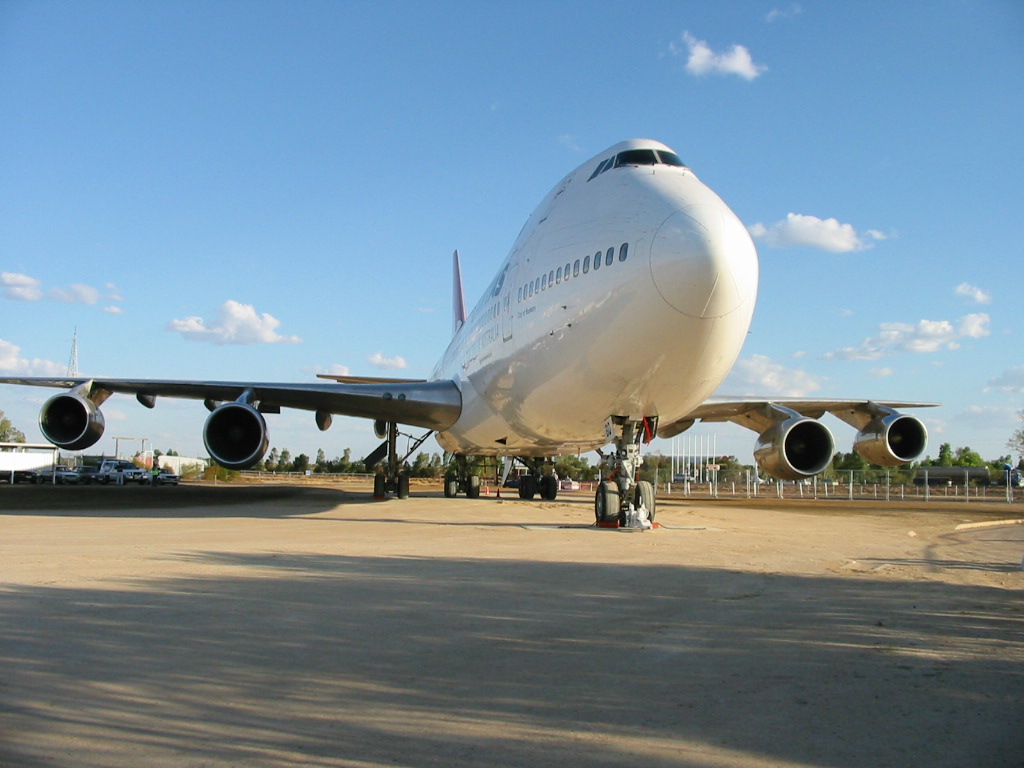 At this point, even Boeing lacked the experience in permanently displaying a 747 as most customers had only asked for temporary tie-downs so the aircraft could be used again later. As a result, a civil engineering firm had to be brought in to modify Longreach Airport to ensure that when EBQ was tied down, she stayed down. This comes on top of discussions with Longreach Council as to which part of the airport it could be parked, as mentioned before, a 747 is not exactly a vintage barn find you can park on a driveway.
So well before OJA's retirement was anywhere near, Qantas already had the experience and skills to permanently park a 747 and EBQ's retirement had already demonstrated the challenges that go into retiring a 747 for public display.
Coming back to 2015, when HARS received VH-OJA, they had 450 volunteer members, of which, quite a number were Licensed Aircraft Maintenance Engineers (LAMEs) coming from the Qantas Jet Base at Mascot and as such, were able to keep OJA in perfect condition and up to code.
HARS 747 project manager, Geoff Sheppard said: "At Hars we have many retired and active Engineers and Crew who have worked on and with the aircraft in their careers in Qantas and so they know their way around.  I myself first flew the aircraft in October 1989 shortly after it arrived and have many hours on the type."
As far as engineering expertise goes, two of the engineers who are most interested in helping to keep the aircraft in good condition were on the Qantas engineering team that accepted the aircraft from Boeing on delivery.  We have several other members who were senior engineers at Qantas maintaining the 747 fleet and a number are licenced to supervise "D" checks.  During many of the years in Sydney, Qantas maintained a "Heavy Maintenance" capability so we have members who were intimately involved in that area of aircraft maintenance."
As with EBQ's retirement, the local council at Shellharbour (known as Wollongong at the time) had to be convinced into allowing the 747 to be parked at Shellharbour Airport.
Shellharbour Airport also created a series of other problems along the way such as the width of the runway being 15m shy of what a 747 would require as well as a runway that may not have been strong enough.
To land and fit a 747 between the grass, Qantas pilots had to spend 25 hours in a simulator practicing for the 10 minute journey. The problem with the 747 was that her engines hung over the side of the runway over grass which may have become a foreign object debris hazard. Upon arrival, the crew had to land without reverse thrust, which thankfully the runway length at Shellharbour was long enough to handle.
Fitting her there wasn't the only problem, another problem that came up was that at full tire pressure, she would have had a strong impact on the runway. To remedy this, Boeing had to be brought in for permission to lower the tire pressure from 208 psi to 120 psi. This interestingly enough gave OJA a lower landing impact than the existing HARS Lockheed Constellation.
In addition to the airport problems, the council had to close the roads around the landing flight path so as "to ensure that drivers don't get distracted by the 747's landing and cause accidents as a result" according to Traveller.com.au.
The icing on the cake was that the Australian Civil Aviation Safety Authority had to step in to close the airspace around Shellharbour Airport and to give OJA a clear flightpath from Sydney Airport. It was said this was to prevent drone strikes from the then-growing drone industry, well before the infamous Gatwick Drone Incident of 2018.
As with EBQ, special heavy aircraft tugs had to be brought over from Sydney Airport to bring her into position after arrival.
Post-retirement, VH-OJA has been kept in a state which Geoff described as "could theoretically be made airworthy again". This is only made possible with access to the same talent pool as the Qantas jet base and engineers who work overtime and are familiar with the airframe. The fact that OJA is almost-airworthy is a credit to the work put in by the HARS team and how well she has been kept.
One key problem that has appeared is visitors taking "souvenirs" from the aircraft, as such, HARS has had to tighten security even during visits.
Even sat on Boeing's backdoor, 747 prototype RA001 ended up deteriorating to the point of being described by the Seattle Times as a "rust bucket" where "crew members continue to play Whac-A-Mole with leaks".
So, at the end of the day, a short checklist for anyone who wants to keep their own 747-400 should probably consist of:
A very large bank account to pay for things
Support of a major airline
Support of the local airport
Support of the city council
Support from Boeing
Volunteer Licensed Aircraft Maintenance Engineers (LAMEs)
Failing to get volunteers, the ability to pay for a team of LAMEs to keep your jet safe
A strong business plan to prevent the plane from turning into Pan Am's Clipper America
Business capital to fund previously mentioned business plans
A very large customised parking lot for your newly acquired Jumbo Jet.
To summarise, crowdfunding your own Boeing 747 would only be one step of the way into a minefield of red tape involving everyone you know and just about every crevice of the aviation industry you can think of.
Leave the birds to museums and larger organisations with experience and capability and not just knee-jerk reaction Facebook groups.