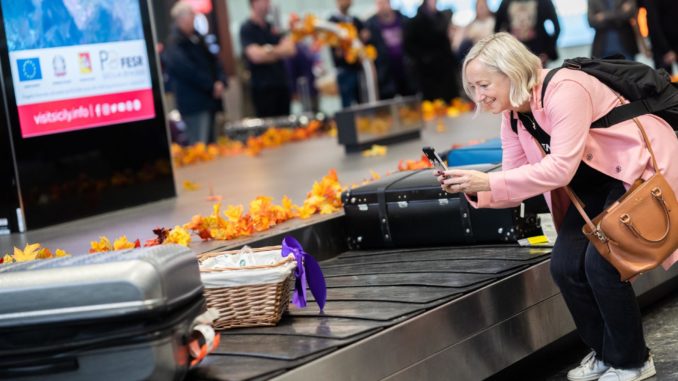 The airport reports high growth figures as it prepares for Christmas getaway
London Heathrow Airport (LHR/EGL) has reported its busiest November ever as it prepares for the big Christmas getaway.
The airport saw 6.2 million passengers in November helped in part by travellers heading home to the United States of America for thanksgiving.
Traffic to the US from Heathrow grew by over 5% compared to the same period last year but the US was not alone as the airport saw growth on all its key long haul markets such as Asia, South America and the middle east.
There was also a marked increase in domestic air travel, up 8% for the period. This is a trend being seen across the country as passengers shun expensive train fares for cheaper and faster inter-city flights.
The airport has also been focusing on its carbon footprint and has introduced better traffic management features such as Continuous Descent Approach and better track-keeping to help it work towards its carbon neutral commitment.
Heathrow Chief Executive John Holland-Kaye said: "Following a record-breaking November, we are expecting this festive getaway to be the biggest yet as family and friends travel home.  As demand for air travel increases, we are working with the aviation and energy industries to decarbonise flight.  We are accelerating our own plans to cut emissions from Heathrow airport operations and those will be carbon neutral from 2020."
The airport is also being helped by airlines who are operating more modern and efficient aircraft such as the Airbus A320neo family.