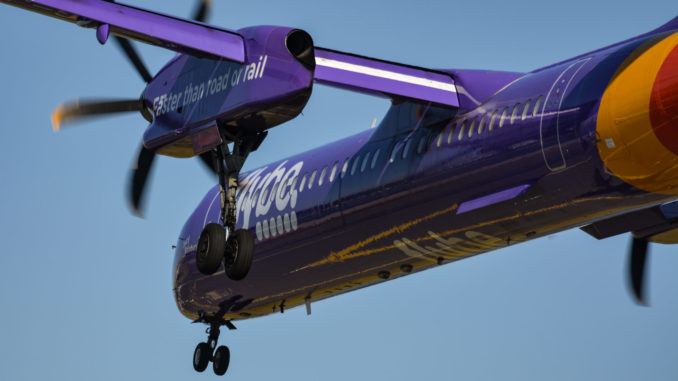 The reborn regional airline Flybe has taken another step closer to launch as its starts to recruit cabin crew and managers at its Birmingham and Belfast hubs.
Flybe has always targeted an early 2022 launch but the closing date for job applications make it unlikely to be before the end of April making May the most likely launch date.
According to the job advertisements, Flybe is offering permanent cabin crew contracts to people who love aviation and are passionate about exceeding customer expectations.
The airline is looking for experienced crew though not trainees stating that applicants should have a current cabin crew attestation.
No salary is mentioned in the advert but it says that applications will close on 31st March, or earlier if enough applications are received.
Flybe 2.0 will be based around the Bombardier Dash 8 turboprop which is well suited for regional flying and that will be the staple of the airline.
The airline has already come under fire from the British Airline Pilots Association (BALPA) after it imposed "unusually aggressive" confidentiality rules on its pilots which BALPA said could impact on safety. Martin Chalk, general secretary of BALPA said: "Any airline who offers such restrictions as part of the employment of professional pilots has clearly failed to understand this, and will not go far in our industry."