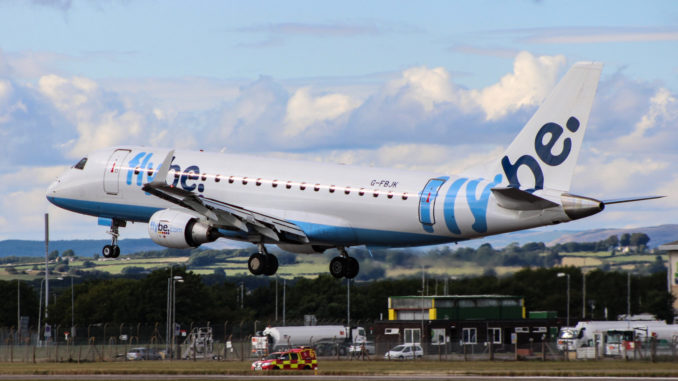 The Government is considering cutting Air Passenger Duty (APD) on domestic flights in a bid to save regional airline Flybe (BE/BEE).
It is understood that Flybe currently owes around £100m in unpaid Air Passenger Duty but deferring it would be seen as state-aid under EU regulations meaning the only viable option available would be to cut it for all domestic flights in the U.K.
This would ease the financial pressure on the airline which is on the brink of collapse.
The move would cost the U.K. taxpayer around £3.7bn per year which critics say would hit services across the U.K.
The option to cut domestic APD has also come under fire from environmental groups who have described the move as a reckless option, flying in the face of the trend to reduce Carbon emissions.
As well as Flybe a cut in domestic APD would also benefit airlines such as Loganair, Ryanair, EasyJet and British Airways who all operate flights within the U.K.