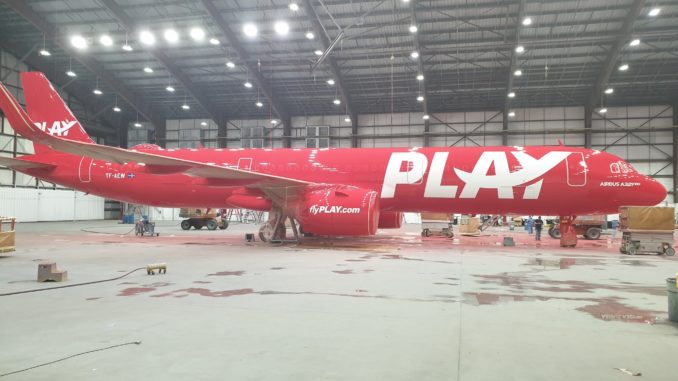 New Icelandic low-cost carrier PLAY has shown off its colours as its Airbus A321neo gets painted ahead of entry to service.
The airline aims to begin flying later this month after obtaining its Air Operators Certificate (AOC) in may.
London Stansted is one of the routes that will form part of the launch.
It's first aircraft, Airbus A321neo TF-AEW, has been leased from AerCap but PLAY plans to add two more A321's to the fleet later this year.