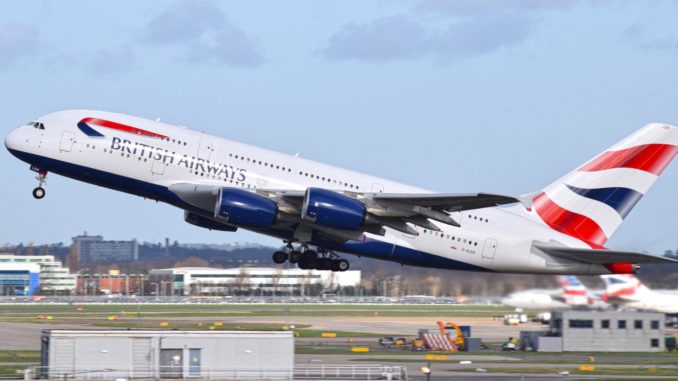 The Welsh Government has put forward plans to offer a £10m fund to airlines wanting to fly from Cardiff Airport to London Heathrow.
The fund is for the development of up to 5 routes linking Welsh Government owned Cardiff Airport with Heathrow.
Heathrow is the controversially the favoured choice for airport expansion in the UK and will have a 3rd runway built as a result opening up the possibilities for new domestic routes.
The fund is part of a strategic partnership signed by Welsh ministers and Heathrow management. Unlike the Flybe operated flights to London City Airport, which targets commuters and visitors to London, the deal would seek to provide "feeder" flights to Heathrow allowing passengers to begin their journey at Cardiff Airport and connect at Heathrow with ease. This model would suit airlines like British Airways who already operate in this way from airports such as Manchester.
Other interested parties are likely to be those with USA and Asian codeshare agreements such as Air France & KLM, although they already provide a feeder service via Paris Charles de Gaulle & Amsterdam Schiphol respectively.
The Welsh Government claim that a deal to operate flights between the two capitals could create up to 8,400 jobs.
Heathrow and the Welsh Government will hold a summit on the 5th July in Cardiff. This will provide opportunity for Welsh businesses to bid for contracts at Heathrow.
First Minister Carwyn Jones said this "Opens the door to explore a wide range of new opportunities, particularly for our existing supply chain companies that have the experience and expertise to support infrastructure projects at Heathrow"
The move however has been criticised by the Welsh Conservatives who said it was a case "of the Welsh Labour Government joining the party after last orders with no strong and tangible commitments like those secured by counterparts in Scotland"
Cardiff Airport said that they are keen to explore opportunities with Heathrow after the new runway is operational.