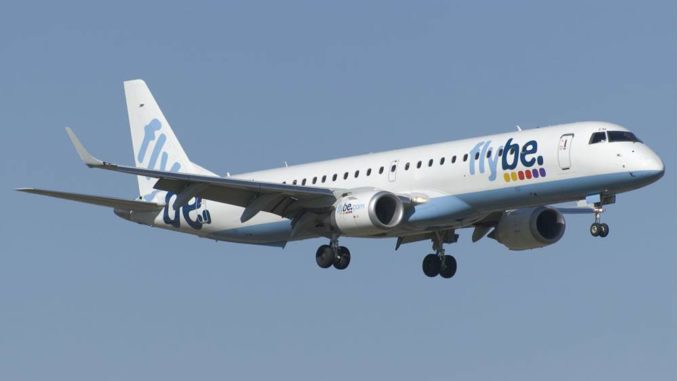 Following on from the presentation of first quarter results this week, Flybe has now released details of Scottish flights from 1st September using Eastern Airways aircraft.
Some of these routes will be flown in direct competition with Loganair with whom Flybe has recently ended a franchise agreement.
Under their new agreement, Eastern Airways' Embraer E170 (E70) or Jetstream J41 (J41) aircraft will be operating the following routes for Flybe under BE flight numbers:
Aberdeen – Kirkwall 17 weekly (J41)
Aberdeen – Sumburgh  18 weekly E70, 1 weekly (J41)
Edinburgh – Sumburgh 1 daily (E70)
Glasgow – Manchester 21 weekly (J41)
Glasgow – Stornoway 17 weekly (J41)
Glasgow – Sumburgh 1 daily (E70)
It has also emerged that due to the implications of these new flights for their fleet capacity, Eastern Airways has leased a Bombardier CRJ200 jet from BackBone Aviation. The CRJ200 with 50 seats will operate the Cardiff Airport to Newcastle route, again from 1st September for at least 8 weeks. This will replace the current BAe Jetstream 41 with 29 seats.