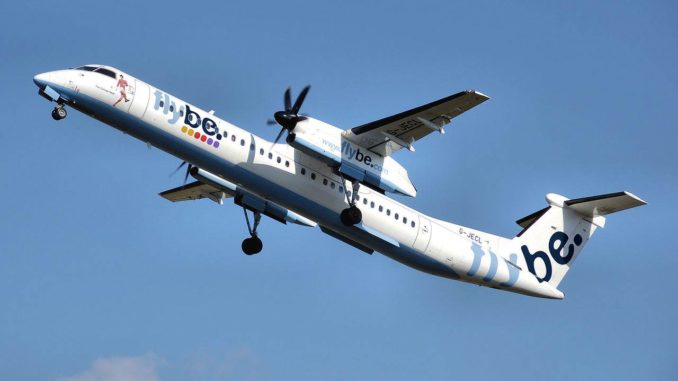 CCTV images that have been been widely shared show the moment that ground staff lose control a former Flybe Dash 8 at Aberdeen Airport last tuesday.
The aircraft apparently had no braking ability and the video shows ground staff desperately trying to stop the aircraft rolling forward before it collides with a Loganair Embraer E145 regional jet causing substantial damage.
The Bombardier Dash 8 ended up wedged under the regional jet.
A spokesperson for Loganair said "The nose of the Q400 impacted the rear port side of the Embraer, becoming lodged underneath and lifting the right main gear off the ground," adding "The most important thing is that no-one was injured in the incident, with the crew working on the ex-Flybe aircraft being safe and well, yet understandably shaken by the occurrence."
No one was injured in the incident which has been reported to the Air Accidents Investigation Branch (AAIB).