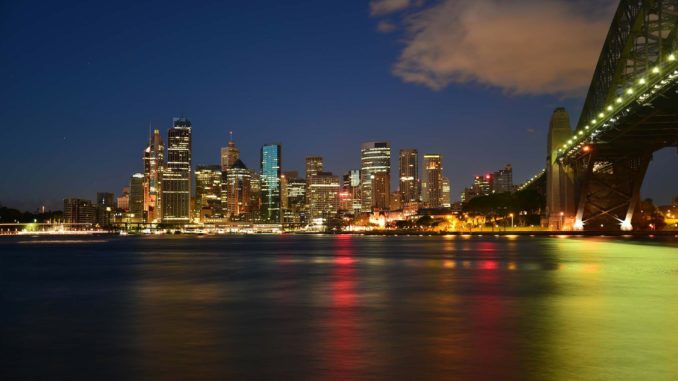 Travelling from Cardiff to Sydney used to mean going to Heathrow or Manchester first but not anymore.
Thanks to Qatar Airways starting its daily Doha service on the 1st May now has never been a better time to book that dream trip to Australia from your local airport.
The vibrant city of Sydney is one of Australia's largest cities, and arguably the best known. Famous for its Harbourside and Opera House it offers something for all kinds of tourists.
Beaches of golden sand lay along the coast whilst the city centre is a festival of culture, colour and entertainment.
The famous arched bridge across the harbour is traditionally the first place to celebrate a new year and for the adventurous traveller, offers the opportunity to walk over its arches in a bridge climbing experience.
Other attractions in Sydney include the famous Sydney Skywalk, a 360 view across the city from nearly 900ft in the sky. Or for those that like a more leisurely pace, the Royal Botanical Gardens are considered to be some of the best in the world.
Eating out in Sydney cost around £15-20 on average for a 1-course meal and drink so a trip to Sydney won't break the bank when dining out. Top tip if you like Chinese food, head to Mr Wongs on Bridge Lane and order the Peking Duck, you will be amazed!
Sydney, of course, makes a great base for exploring the Gold Coast with Brisbane around 1 days drive north along the Pacific Highway, and the Great Barrier Reef about the same again. A short flight inland sees you visiting Uluru or Ayres Rock, a massive sandstone monolith in the heart of the Northern Territory's arid "Red Centre".
Australia presents travellers with such varied opportunities from golden beaches, arid deserts and coral reefs that it is a must-visit destination for most people and now, with Qatar Airways it's easy to get there from Cardiff. With reversed seasons, it makes the perfect autumn or winter getaway too.
Flights from Cardiff Airport (CWL/EGFF) to Syndey (SYD/YSSY) start at £675 return. Book now at QatarAirways.com for the best deals.