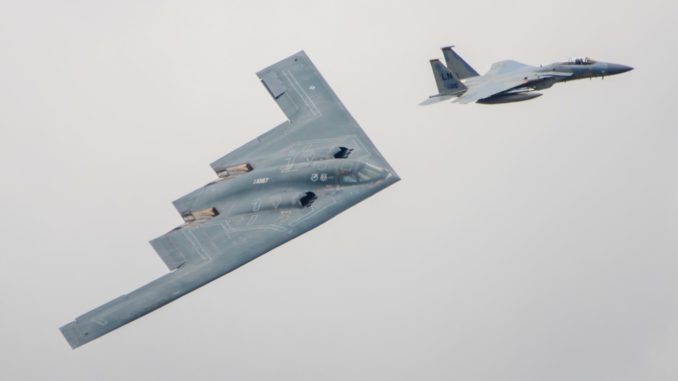 For the first time ever we can get a glimpse into the secretive world of the B2 Stealth Bomber thanks to the US based film producer and radio personality Jeff Bolton.
During 2018 Jeff became the first civilian to fly and film on-board the iconic stealth bomber and the video and images have now been released.
Jeff flew on- board B2 Stealth Bomber 93-1086, "Spirit of Kitty Hawk" and has released this glimpse on youtube.
<div class="videoWrapper">
<iframe width="560" height="315" src="https://www.youtube.com/embed/RPWjI0HpwyA" frameborder="0" allow="accelerometer; autoplay; encrypted-media; gyroscope; picture-in-picture" allowfullscreen></iframe>
</div>
The B2 Stealth Bomber is the worlds only (known) dedicated stealth bomber and is operated solely by the US Air Force from Whiteman Air Force Base, Missouri.
It is capable of carrying out conventional and nuclear missions and first
More information and further image releases can be found at JeffBolton.org