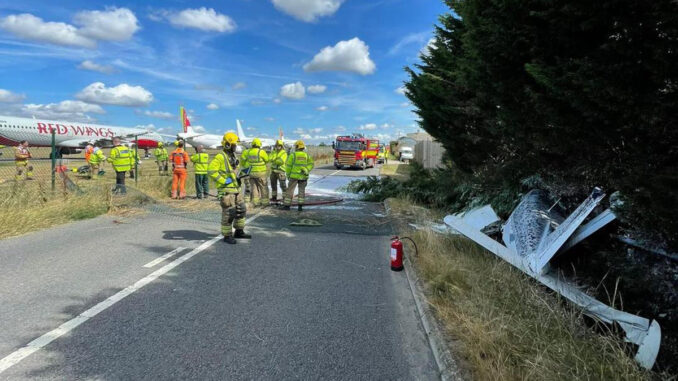 Wiltshire fire brigade has shared images of yesterday's aircraft accident at Cotswold Airport (Kemble) where a light aircraft ran off the runway and through the perimeter fence.
Both occupants were able to exit the aircraft themselves with only minor injuries after it ended up in a ditch next to the A429 which runs alongside the airfield.
It is unclear what caused the aircraft to come off the runway but the Air Accidents investigation branch (AAIB) has been on the scene to investigate the accident.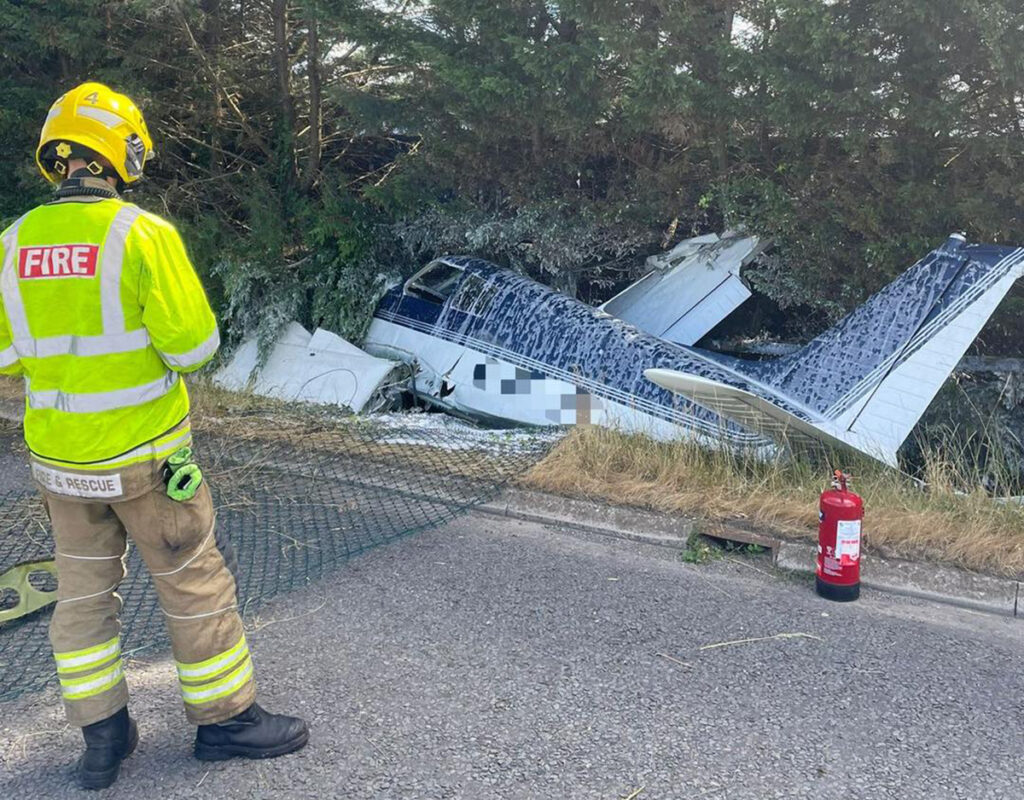 As the airport sits on the Gloucester/Wiltshire border, crews from both counties along with the airport fire engines attended the scene.
Wiltshire Police said: "Shortly after 10.30am today (4th August) we responded to reports of a light aircraft which appeared to have overshot the runway at Cotswold Airport, ending up in a ditch beside the A429.
"There were no reported deaths or serious injuries. The pilot and two passengers have been taken to hospital as a precaution. The Air Accident Investigation Branch has been informed."