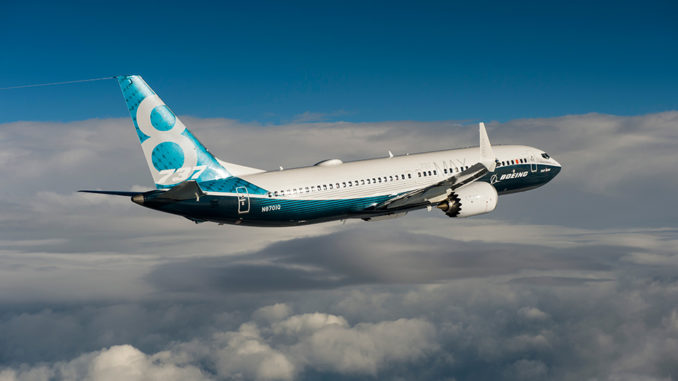 California-based Aviation Capital Group (AVG) signed an order with Boeing today for 12 Boeing 737 Max 8 airliners to boost its fleet portfolio of single-aisle airliners.
Signing the deal, Mahoko Hara, ACG Executive Chair said "This latest incremental 737 MAX order allows ACG to offer highly fuel-efficient airplanes to our airline customers around the world," adding "These additional 737 MAX aircraft will help position ACG's order book for a recovery in air traffic coming out of the pandemic."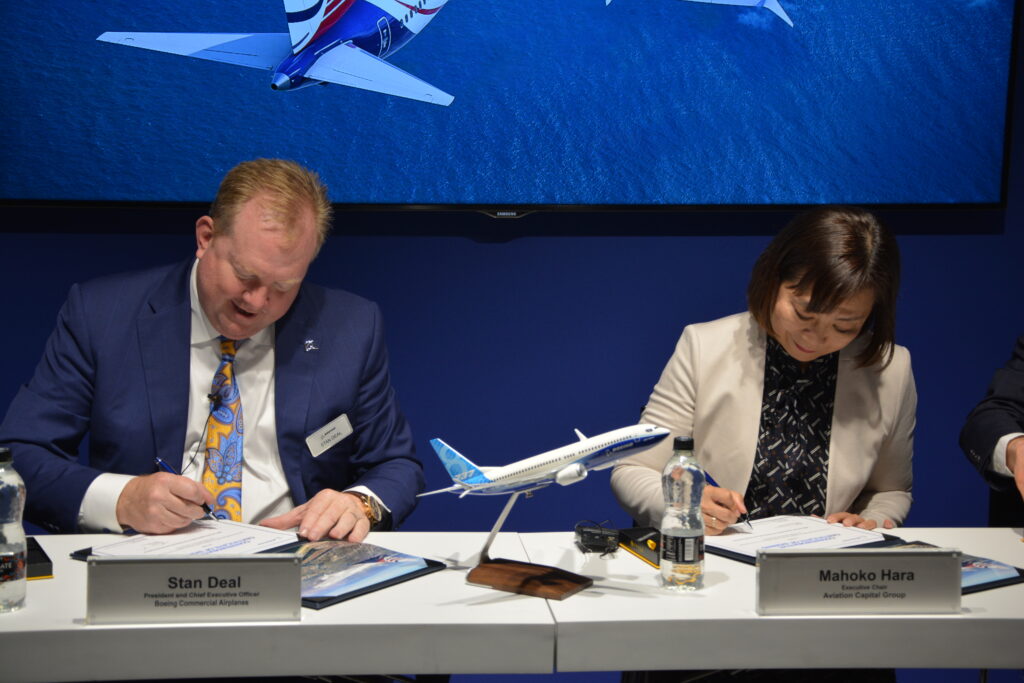 CEO of Boeing Commercial Airplanes Stan Deal and Boeing senior vice president of Commercial Sales and Marketing Ihssane Mounir were on hand representing the company.
Mr Mounir said: "The 737 MAX family strengthens ACG's narrowbody portfolio, providing operators with excellent fuel efficiency and flexibility across different networks,"
"Topping up with additional 737-8s positions ACG well to respond to growing airline demand. We look forward to more opportunities to expand our relationship to support ACG and their customers."
Stan Deal thanked ACG for the confidence they have shown in Boeing and the 737 Max.