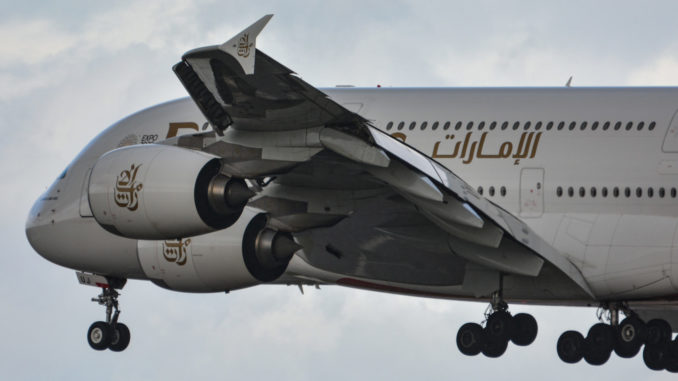 Emirates (EK/UAE) has announced that it will stop passenger flights by the 25th March 2020 in response to the Coronavirus (COVID-19) pandemic.
Emirates is a key airline for UK travellers and employs many pilots and cabin crew from the UK. Many British travellers have been using it to repatriate back to the UK, something which the airline says will continue to happen for as long as the UK's borders remain open.
HH Sheikh Ahmed bin Saeed Al Maktoum, Chairman and Chief Executive of Emirates Group said: "The world has literally gone into quarantine due to the COVID-19 outbreak. This is an unprecedented crisis situation in terms of breadth and scale: geographically, as well as from a health, social, and economic standpoint. Until January 2020, the Emirates Group was doing well against our current financial year targets. But COVID-19 has brought all that to a sudden and painful halt over the past 6 weeks.
"As a global network airline, we find ourselves in a situation where we cannot viably operate passenger services until countries re-open their borders, and travel confidence returns. By Wednesday 25 March, although we will still operate cargo flights which remain busy, Emirates will have temporarily suspended most of its passenger operations. We continue to watch the situation closely, and as soon as things allow, we will reinstate our services."
The airline says that whilst borders remain open they will continue to serve the UK Switzerland, Hong Kong, Thailand, Malaysia, Philippines, Japan, Singapore, South Korea, Australia, South Africa, USA, and Canada.
The airline will continue its Sky Cargo service as normal in order to ensure the global supply chain remains operational.
In addition to the suspension of passenger flights, the airline has also said it will be cutting the basic salary of its staff by between 25% and 50% while Emirates & dnata presidents Sir Tim Clark and Gary Chapman have agreed a 100% basic salary cut. These cuts will last for three months.
Sheikh Ahmed added: "These are unprecedented times for the airline and travel industry, but we will get through it. Our business is taking a hit, but what matters, in the long run, is that we do the right thing for our customers, our employees, and the communities we serve. With the support and unity that we have seen from our employees, partners, customers, and other stakeholders, I'm confident that Emirates can tackle this challenge and come out stronger."