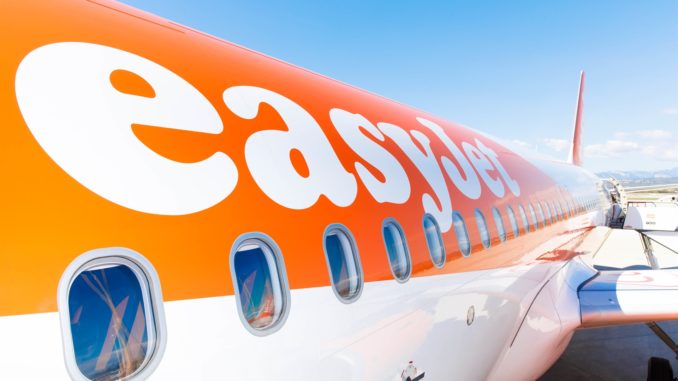 According to a recording obtained by the BBC, EasyJet Captain and British Airline Pilots Association (BALPA) rep Mark Entwisle claims that the airlines future is 'hanging by a thread' as it continues to deal with the global crisis.
The recording is allegedly from a presentation given by union reps where Mr Entwisle said: "I think the easiest way to put it is that the company is hanging by a thread. The situation is dire.
"If we don't have a good summer next summer and make a considerable amount of money, we really are going to be out of a job."
According to the BBC the presentation followed a meeting with Easyjets's Chief Financial Officer (CFO), Andrew Findlay.
In response, EasyJet said: "The recording does not reflect what easyJet or its CFO said. We have been clear the whole industry has been impacted by the pandemic, however, EasyJet has taken a prudent approach to capacity and the right actions on cash preservation. The airline continues to keep all liquidity options under review, but no decisions have been taken.  
"Winter flying is always significantly lower than summer and EasyJet will continue with its prudent and dynamic approach to capacity over the winter.  No decisions have been taken and we will update the market in due course. As we said at our recent trading update, changing restrictions and quarantine requirements continue to impact consumer confidence to book travel so we continue to call on the UK Government for sector-specific support"
It should be noted that the recording has not been verified and the BBC has not made it available.
The recording surfaced just hours after EasyJet and BALPA reached an agreement to protect pilot jobs during which the union praised EasyJet.