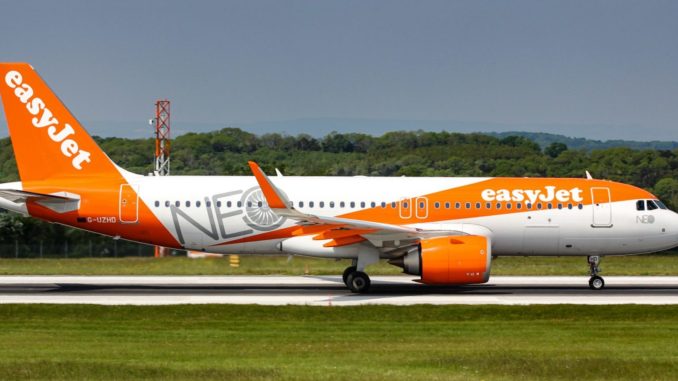 Leading low-cost carrier easyJet (U2/EZY) has brokered a deal with Airbus to purchase 157 new A320neo (New Engine Option) family aircraft for delivery at the end of the decade with the rights to purchase an additional 100 aircraft.
The deal, worth $19.9bn at list prices, comes as the airline announces record pre-tax profits of almost £870m with a target of £1bn in the short-term forecast.
The total number of Airbus aircraft easyJet now has on order is 315 with deliveries planned through to 2034.
easyJet chief executive Johan Lundgren, said: "This will enable easyJet's fleet modernisation and growth to continue while providing substantial benefits including cost efficiencies and sustainability improvements,".
The new aircraft will enable easyJet to replace older CEO (Classic Engine Option) Airbus aircraft making it more efficient and greener with a much lower fuel burn.
easyJet's order is one of the biggest of 2023 beaten only by Ryanair's 300 aircraft Boeing 737 order and Air India's 470 aircraft combined order with Airbus and Boeing.
The deal also boosts the UK economy with the wings for A320neo aircraft being made at Broughton, North Wales along with many other components around the UK.