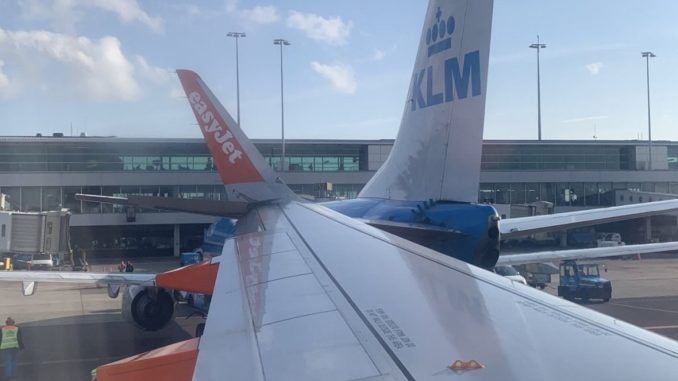 An Easyjet Airbus A320 and a KLM Boeing 737-800 have collided during a pushback at Amsterdams Schiphol Airport (AMS/EHAM).
The incident which happened yesterday saw the left wing of the A320 hit by the elevator of the 737.
No injuries were reported but both aircraft suffered damage.
A spokesperson for KLM said: "This morning, a KLM Boeing 737-800 that was ready to leave for Madrid hit another aircraft during the pushback [from] the gate," adding "The passengers were never in danger and nobody got hurt."
The statement from KLM appears to suggest that it was their aircraft that was in motion.