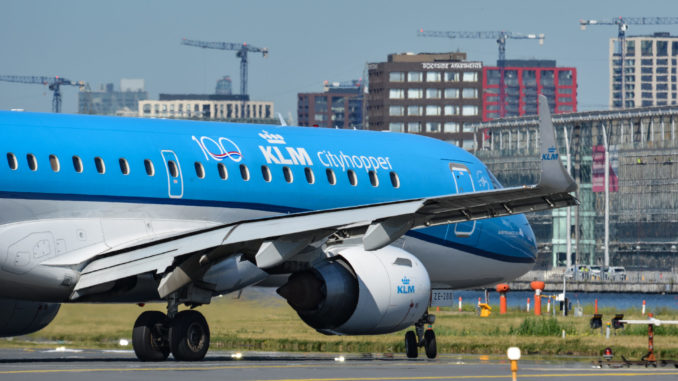 Dutch flag carrier KLM is preparing to restart more flights from UK regional airports as it restores service following the Coronavirus Pandemic.
Its key business route between Amsterdam (AMS/EHAM) and London City (LCY/EGLC) is set to resume on Monday 13th July.
Richard Hill, London City Airport's Chief Commercial Officer, said: "KLM's return to London City Airport is another positive sign of recovery as we resume passenger flights. We have been working hard with our airline partners to re-establish routes and this is an important milestone, restoring a very popular connection between two of Europe's most important cities."
Another capital city connection will resume on Monday 3rd August when Amsterdam reconnects with Cardiff Airport (CWL/EGFF) the capital city of Wales.
Bristol Airport (BRS/EGGD) will see its KLM connection resume on Saturday 4th July, the same day that Leeds Bradford (LBA/EGNM) restarts as well.
The connection from the east coast starts on Monday 3rd August when Norwich (NWI/EGSH) gets it service to Amsterdam back.
Benedicte Duval, General Manager for UK & Ireland said: "With borders starting to reopen and travel restrictions beginning to ease, safety is a prerequisite for KLM as we gradually resume travel." adding "As we all adapt to this new environment, I can assure you that all KLM staff, both on the ground and on board, are committed to guaranteeing our passengers the highest levels of health & safety."
KLM has is already connecting the UK to Amsterdam via London Heathrow (LHR/EGLL), Birmingham (BHX/EGBB), Manchester (MAN/EGCC) and Edinburgh (EDI/EGPH).