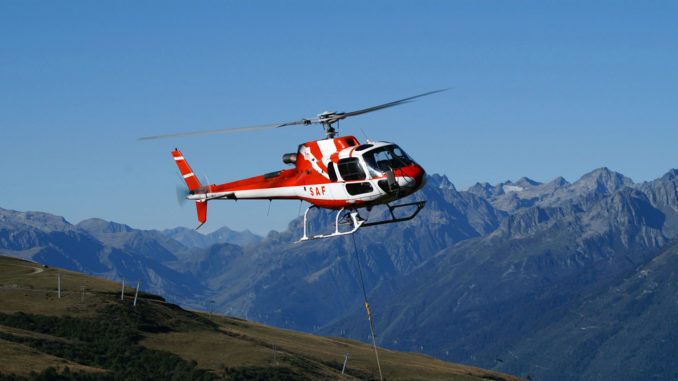 Five people have been confirmed dead in a helicopter crash in the Savoie area of France.
The aircraft was carrying out a rescue mission at the time of the crash but is owned by a private company, Service Aerien Francais, not military or emergency services.
The alarm was raised by the pilot who is understood to be the sole survivor after he managed to jump clear of the helicopter which crashed at an altitude of around 1,800m (6,000ft).
Other occupants of the aircraft are believed to have be Four employees of Service Aerien Francais and two medical workers.
The crash occurred near Bonvillard, a town located between Chambery and Albertville in a region popular with winter sports enthusiasts.
Based at Albertville Aerodrome, Service Aerien Francais conducts search-and-rescue missions as well as other helicopter activities.