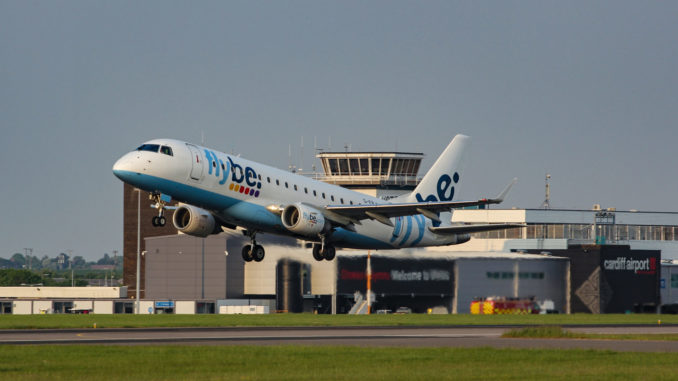 1.51m passengers now using the airport
Cardiff Airport (CWL/EGFF) has seen its 15th consecutive month of growth with a 12% rise in passengers for May 2018.
Wales' national airport had its busiest May since 2009 which now sees 18 airlines regularly fly out of it including the new Qatar Airways service to Doha which launched on the 1st May.
Flybe now has a three aircraft, all-jet, base at the airport offering flights to 17 destinations across Europe and the UK.
According to the airport, the fastest growing routes are:
Figures for the rolling 12 month period (compared to the previous period) are up 9% with 1.51m passengers now using Cardiff Airport which is owned by the Welsh Government. The airport, which is expected to roll out its masterplan for the next 2 decades shortly, has a target of 2m passengers by 2020.
Deb Barber, CEO of Cardiff Airport, said: "15 months of continuous passenger growth is a very promising reflection of how far Cardiff Airport has come and the positive direction that we are headed.
"Our airlines, namely KLM, Qatar Airways and TUI, have recognised the potential and invested in Wales and we have also made significant improvements to the customer experience and the terminal which, again, encourages customers to choose to fly from Cardiff.
"Our commitment is to be a national airport that the people of Wales can be proud of and to be a vital gateway for visitors into the UK. With more positive developments to come and double-digit growth projected for the year ahead, Cardiff Airport is proud to fly the flag for Wales and to more exciting developments to follow."