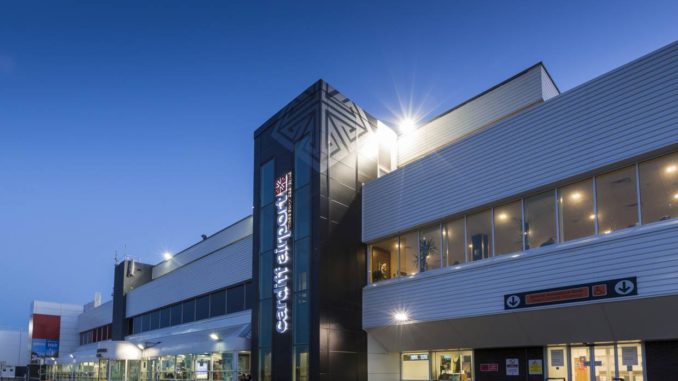 Cardiff Airport (CWL/EGFF) is expecting 22,000 passengers through its terminals this week during the half-term break in Wales.
The airport says its data shows that more and more passengers are using the airport as a starting point for long-haul destinations including China, Singapore, USA, Middle East and Africa with KLM via Amsterdam.
Passengers using Wales' National airport will have even more long-haul options from 1st May when Qatar Airways starts services between Cardiff & Doha. The daily route will operate 5 times per week initially due to delays of new aircraft to Qatar Airways.
Flybe has also been busy this half term. With the Ski season still in full swing, passengers have been flying off to Munich, Milan Malpensa, Chambery and Geneva to ski in the Italian, French & Swiss Alpine resorts.
Rome and Jersey with Flybe have also proved popular for city breaks and short getaways whilst Spanish low-cost carrier Vueling has seen Welsh travellers taking advantage of year-round flights to Alicante and Malaga.
Cardiff Airport recently rolled an improved departure area which made use of previously empty space near Gate 7. The new area includes a WHSmith and new seating,  The airport is also in the process of installing a new air bridge on Gate 7 ahead of the Qatar Airways launch.
Debra Barber, CEO of Cardiff Airport, said: "We enjoy welcoming excited passengers as they fly off for a half term break or to visit friends and family. It's interesting to see the trends in our passengers' travel habits and the popular routes at this time of year.
"It's been an exciting start to the year, with passenger growth and terminal developments well underway. Following what was a strong start to the year with 9% growth for January and over 1.473 million passengers having flown over the last 12 months, Wales' national airport is gearing up for a busy year ahead.
"As the country's national airport, we're very passionate about delivering a warm Welsh welcome to visitors on arrival to Wales, with international passengers flying in daily with KLM and even more expected when Qatar Airways' service starts in May."