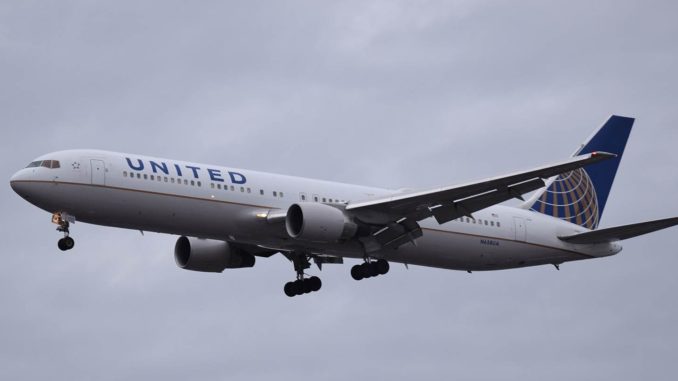 Airline overbooking has come firmly into the headlines today thanks to United Airline's forceful removal of a passenger to allow their crew to travel onboard. Whilst, not a true "over-booking" as it was technically just a full flight but staff needed to travel it has raised a lot of eyebrows, and even more questions on the practice that is commonplace amongst airlines worldwide.
The biggest problem United have is how they dealt with the incident. They asked for 4 volunteers to be "bumped" onto a later flight with the offer of $800 in flight vouchers, however when no-one volunteered United chose 4 people to offload. Whilst 3 agreed, the 4th refused as he was a doctor and had to get back to see patients the next day.
What followed can only be described as the worst case of customer handling in the history air travel. The passenger was physically dragged from his seat and bloodied & screaming, removed from the plane. The video speaks for itself.
As a result, United Airlines has a PR disaster on their hands with their "FlyTheFriendlySkies" hashtag hijacked with meme after meme including one purportedly from Southwest Airlines saying "We beat our competitors, not you".
So why do airlines overbook? Basically, it's all about the bottom line. Airlines want every seat on the plane filled to maximise revenue but often, a few passengers don't turn up for that flight. On an aircraft with say 200 seats, the airline will sell probably 210 tickets. If everyone turns up they just bump the extra onto a later flight, there is usually someone willing to travel later in return for some cash or flight vouchers.
But rewind a second, A 200 seat aircraft, 200 tickets sold, whether they turn up or not, the seats are still all paid for right? That is most peoples problem overbooking. Whether the passengers have turned up or not, the airline still has been paid for the seat so selling extra means for some seats they are paid twice and many see that as simple greed at the expense of the customer.
Nearly all airlines do it, Vueling removed a passenger from one its Cardiff flights in 2015 after a fault with their check-in system resulted in too many people being checked in for that flight. They refused to give up another seat as it was a "more expensive seat".
Some analysts argue that it could be time to legislate against it and actually outlaw overbooking if incidents like the one with united increase then it's something that will likely be looked at in the future.
But for now, the best thing to do is know your rights.
According to the Civil Aviation Authority (CAA) if you volunteer to be bumped onto a later flight any compensation you get is a matter between you and the airline. But if you are forced to be bumped then there are some clear rules in place (in the EU anyway).
The CAA says if you are bumped without your agreement, you are entitled to compensation, as long as you checked-in for your flight on time.
The level of compensation depends on the length of your flight and the timings of the alternative flight you are offered:
For short-haul flights that cover less than 1,500km:

If the delay is less than two hours, you can claim €125
If the delay is more than two hours, you can claim €250

For medium-haul flights that cover 1,500km – 3,500km, or flights within the EU of more than 1,500km:

If the delay is less than three hours, you can claim €200
If the delay is more than three hours, you can claim €400

For long-haul flights that cover more than 3,500km:

If the delay is less than four hours, you can claim €300
If the delay is more than four hours, you can claim €600
No matter whether you volunteered or were forced to be bumped, your airline must also let you choose between two options:
1. Choose an alternative flight
Your airline must offer you an alternative flight. It's up to you whether to fly as soon as possible or at a later date that suits you. Airlines often refer to this as being 'rerouted'.
If you want to fly as soon as possible, your airline must also provide care and assistance while you wait for the flight. This means food, drink, communications and accommodation if you stay overnight.
2. Receive a refund
If you don't want to fly, you can get your money back instead. You'll get a refund for all parts of the ticket you haven't used.
For instance, if you have booked a return flight and you are bumped from the outbound leg, you can get the full cost of the return ticket back from your airline.
If you're part-way through a journey, your airline should also provide a flight back to your starting point.
So can I be dragged off?
What the CAA don't say though is what rights an airline has to physically drag you off the aircraft. In most cases, any bumping  would happen before boarding anyway. The United case came about because 4 United staff members turned up at the gate and had to fly for whatever reason. It is important to remember some things though. Airlines and airport staff are not above the law and given the disaster, United Airlines now have on their hands, airlines are going to be thinking twice about what action they take in the future.