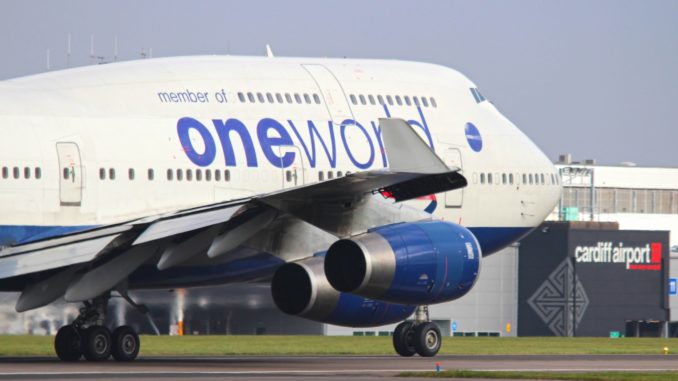 We ran this article on the morning of April 1st 2017. Whilst many saw straight through it, comments on facebook and other social media suggested many took it in. Obviously, it's corrected at midday as its only a bit of fun.  Everyone knows that if it goes on past midday then the jokes on you so that's why we've disclosed it. Now, we're off to catch the 7:30am Pembrey to Heathrow, enjoy the read!
British Airways has announced it intends to connect Wales to the world via regional hubs to Heathrow Airport.
The project is designed to give Welsh passengers access to the full network of British Airways flights from feeder hubs including Cardiff Airport, Pembrey and Anglesey.
A spokesperson for British Airways, Alma Kniack said: "we already have a close relationship with Wales and Cardiff Airport in particular. In fact, we already fly 747s, 777s and 787s in regularly and it seems a shame for them to fly in and out empty.
That's why we have devised this project that will not only offer up Wales as a gateway to Hounslow but also stop empty flights departing which is better for the environment, and why shouldn't someone in Aberystwyth be able to fly to Buenos Aires from their local airport?"
The plan is to utilise a fleet of smaller aircraft to connect North and West Wales to Cardiff then on to Heathrow and the world.
Ms Kniack went on to say that "a 3rd runway being built at Heathrow it needs to be seen to be being used so it will become exclusively a feeder for BA's terminal 5"
Utilising the spare capacity on its maintenance flights between BAMC (British Airways Maintenance Cardiff) makes sense as it is otherwise lost revenue in what are fiscally challenging times for airlines across the world.
It is understood that British Airways aim to get the flights underway by the 1st April 2018.