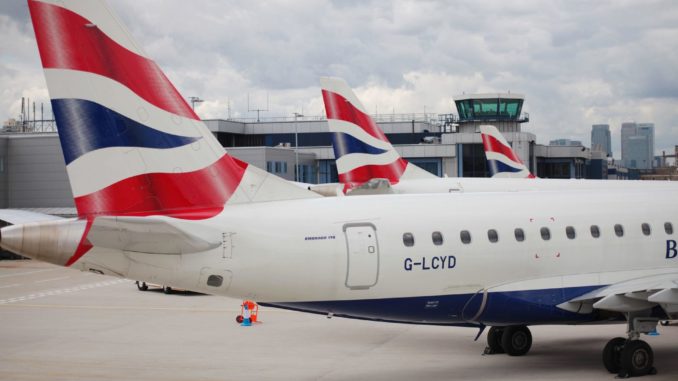 British Airways (BA/BAW) has said it will not be returning to Bristol Airport (BRS/EGGD) or Birmingham Airport (BHS/EGBB) in 2019 as the routes are "commercially unviable".
The airline, using its subsidiary Cityflyer, operated five flights per week from the regional airport in a bid to boost weekend capacity for its Embraer fleet but the routes chosen put BA in direct competition with low cost carriers (LCC's) such as Easyjet and Ryanair.
During the Summer BA flew one flight per week to Florence (FLR/LIRQ), Palma (PMA/LEPA) and Ibiza (IBZ/LEIB) and two flights to Malaga (AGP/LEMG) from both Bristol and Birmingham Airports but after trying the routes for 2 years in a row the airline was unable to make the routes viable and as such has said it will not operate them in 2019.
All of these routes end on the 3rd/4th November 2018.
In a statement by the airline, Luke Hayhoe, BA's General Manager for Commercial and Customer said: "British Airways is not re-starting its summer only flights from Bristol and Birmingham airports next year for commercial and operational reasons.
"When we re-commenced seasonal flights from these two regional airports in May last year we did say we would continue to evaluate and review our schedules.
"We have decided not to resume flights from Birmingham and Bristol next summer due to the complexity and cost of operating from airports where we have no crew bases.
"This doesn't mean we are withdrawing from these airports permanently. We will continue to review alternative ways of operating from both Bristol and Birmingham airports in the future."
Any passengers who have already booked for 2019 will be able to get a full refund from British Airways.